Mikaela Mathews
| ChristianHeadlines.com Contributor
| Thursday, October 8, 2020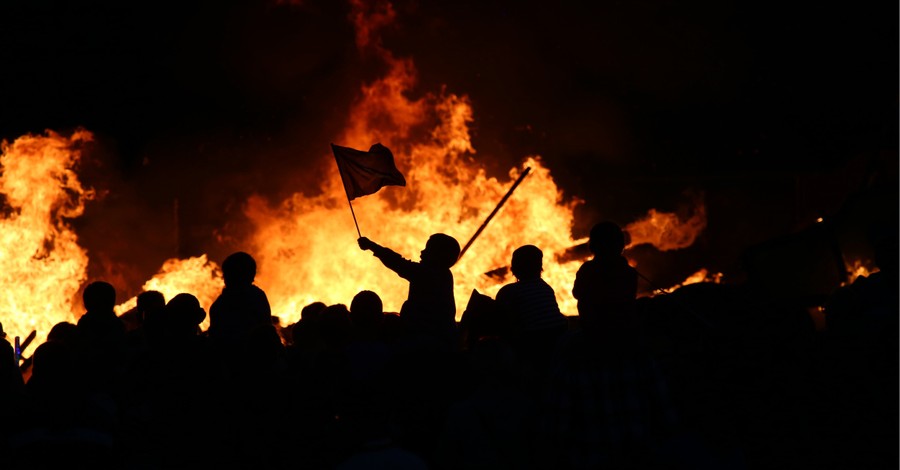 ---
A recent Politico survey has shown that an increasing number of Americans feel political violence is justified if the other side wins in the presidential election.
Late last year, researchers noticed a worrying trend: people were more comfortable with political violence. Data sets over the course of three years, as well as a recent survey conducted in September, revealed that one in three Americans now believe violence is acceptable to push forward their agenda.
In 2017, only 8% of the population agreed. The data does not bend towards one party—both extreme Democrats and Republicans alike have voiced this opinion. In late 2018, the number increased to 13% of Democrats and 11% of Republicans. The numbers hovered in a similar range for 2019 but skyrocketed to 30% in June 2020. Only two months before the election and the population's response once again ticked up to 33% for Democrats and 36% for Republicans.
The choices varied from violence is "never" an option to a "great deal." Of the people who feel some level of violence is justified, 20 percent of Republicans and 19 percent of Democrats condone "a great deal" of it.
It is worth noting that the more extreme a member of a political party is, the more likely violence is seen as acceptable. People who identified as "very conservative" or "very liberal" were four times more likely to justify violence.
The survey came shortly after President Donald Trump and Democratic presidential nominee Joe Biden expressed concern in the debate over potential unrest at polling stations, according to Relevant Magazine. Each side pointed to the other for their history of political violence.
The study's authors explained that the distance between thinking violence is justified and committing an act of violence can be long. Many people will not take action, they argued. However, recent events around the country have shown the worrisome trend, including a protest in Kenosha, Wisconsin, that turned deadly and fatal police officer shootings in Tulsa, Oklahoma.
Photo courtesy: ©Getty Images/Johnnyfrs
---
Mikaela Mathews is a freelance writer and editor based in Dallas, TX. She was the editor of a local magazine and a contributing writer for the Galveston Daily News and Spirit Magazine.