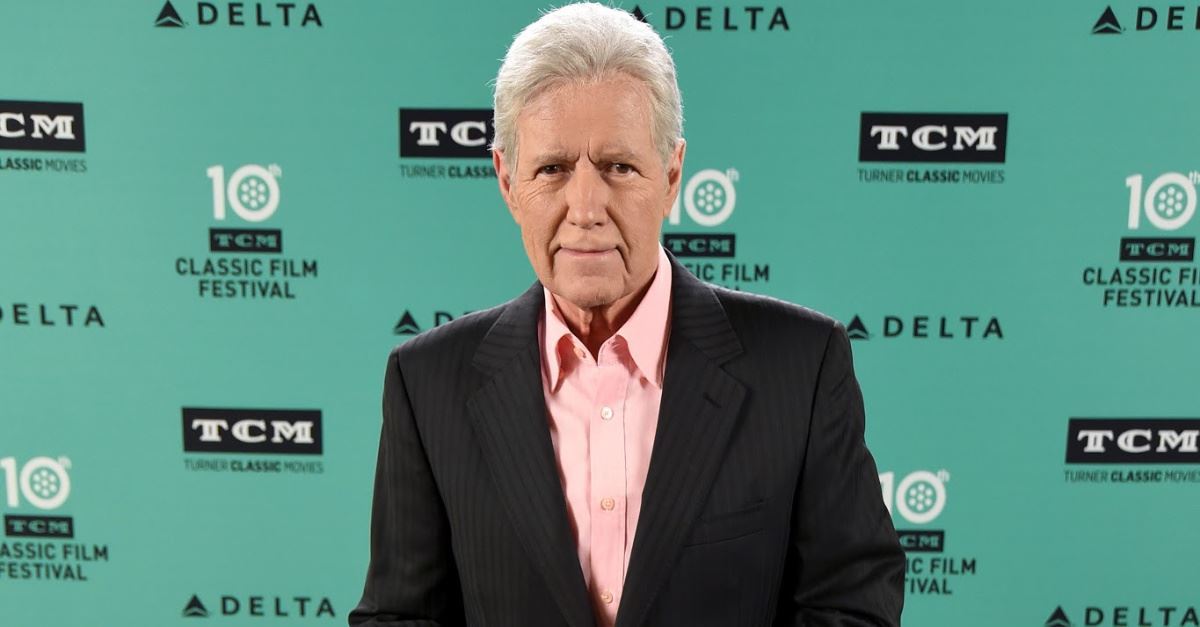 ---
Chemotherapy is working for the 78-year old Jeopardy! host Alex Trebek, who was diagnosed with stage 4 pancreatic cancer three months ago. In a cover story with People Magazine, he revealed he is now in near-remission. 
"It's kind of mind-boggling," Trebek shared. "The doctors said they hadn't seen this kind of positive results in their memory…some of the tumors have already shrunk by more than 50 percent."
According to Trebek, 50,000 other Americans are diagnosed with this cancer a week and the survival rate is at a dismal 9 percent.
"With your prayers, I hope to beat the low survival statistic rates of this disease," Trebek shared in a video announcing his cancer. "So help me. Keep the faith and we will win. We'll get it done." 
Trebek has been transparent in his cancer journey. Talking with Robin Roberts, a breast cancer survivor, on Good Morning America a month into his treatment, he expressed his gratitude for fans and their support. "People all over America have been sharing their good thoughts, their advice, their prayers. And I feel it is making a difference in my well-being," he said. 
"I've had so many contacts from people who have survived cancer for 10 years, 12 years, 14 years," he continued. "I am now a 30-day survivor…I'm going to catch up to those other people." 
But he has also felt bouts of depression. "What I'm not used to [is] dealing with the surges that come on suddenly of deep, deep sadness and it brings tears to my eyes. I've discovered in this whole episode, ladies and gentlemen, that I'm a bit of a wuss," he said. 
Although he is edging close to remission, the game show host still has several more difficult rounds of chemotherapy to endure. He continues to host the show. 
Trebek credits his fans largely to his recovery. "I've got a couple million people out there who have expressed their good thoughts, their positive energy directed towards me and their prayers," he said. "I told the doctors, this has to be more than just the chemo, and they agreed it could very well be an important part of this."
Photo courtesy: Getty Images/Presley Ann / Stringer
---
Mikaela Mathews is a freelance writer and editor based in Dallas, TX. She was the editor of a local magazine and a contributing writer for the Galveston Daily News and Spirit Magazine. She blogs at mikaelamathews.com.