Michael Foust
| ChristianHeadlines.com Contributor
| Friday, May 29, 2020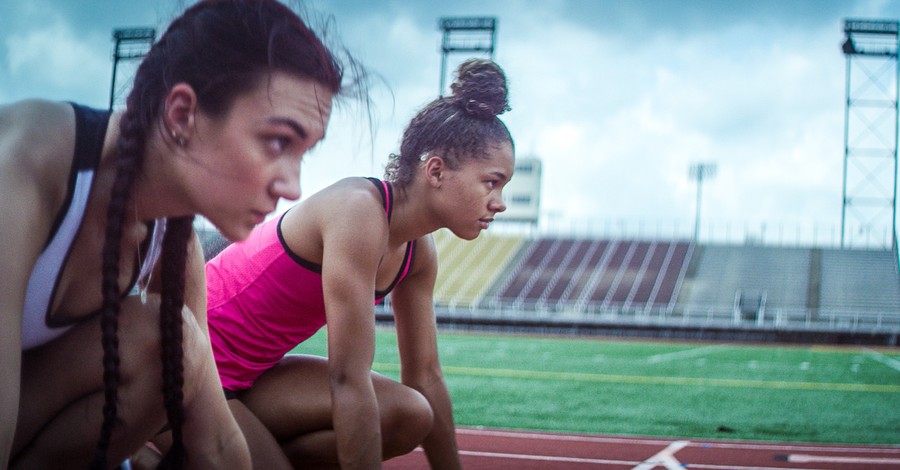 A Connecticut statewide policy that allows biological boys who identify as girls to compete in girls-only sports violates Title IX, the Trump Department of Education has ruled.
At issue is a policy by the Connecticut Interscholastic Athletic Conference (CIAC) – the state's governing body for interscholastic athletic – permitting transgender girls to compete in girls-only events without taking testosterone-suppressing hormones as required on the NCAA and international levels. As a result, two biological boys have won more than a dozen Connecticut girls' state titles.
The Department of Education's Office for Civil Rights (OCR), in a May 15 letter that became public Thursday, ruled that the policy violates Title IX, a 1972 law prohibiting discrimination based on sex in education programs and activities. OCR was responding to a complaint filed by three female track athletes.
Female athletes are treated differently under the Connecticut policy than are male athletes, OCR ruled.
"Female student-athletes were denied the opportunity to compete in events that were exclusively female, whereas male student-athletes were able to compete in events that were exclusively male," the letter says.
By enforcing the policy and allowing biological males to win female-only events, CIAC "denied female student-athletes athletic benefits and opportunities, including advancing to the finals in events, higher level competitions, awards, medals, recognition, and the possibility of greater visibility to colleges and other benefits," the letter says.
"Accordingly, OCR determined that the CIAC denied athletic benefits and opportunities to female student-athletes ... in violation of the regulation implementing Title IX of the Education Amendments of 1972 (Title IX)," the letter says.
Athletes were not at fault, OCR said.
"Nothing in this letter should be interpreted to impute misconduct on the part of any biologically male students who participated in these competitions," the letter says.
Alliance Defending Freedom filed the complaint on behalf of the three female athletes in 2019. Chelsea Mitchell, one of the athletes, said this week she was "relieved" by the ruling.
"It feels like we are finally headed in the right direction, and that we will be able to get justice for the countless girls along with myself that have faced discrimination for years," Mitchell said. "It is liberating to know that my voice, my story, my loss, has been heard; that those championships I lost mean something. Finally, the government has recognized that women deserve the right to compete for victory, and nothing less."
CIAC, in a statement Thursday, defended its policy.
"Connecticut law is clear and students who identify as female are to be recognized as female for all purposes – including high school sports," CIAC said. "To do otherwise would not only be discriminatory but would deprive high school students of the meaningful opportunity to participate in educational activities, including inter-scholastic sports, based on sex-stereotyping and prejudice sought to be prevented by Title IX and Connecticut state law."
The term "sex" in Title IX is "ambiguous," CIAC said, arguing that "historical usage of the term 'sex' has not kept pace with contemporary science, advances in medical knowledge, and societal norms."
Christiana Holcomb, legal counsel for Alliance Defending Freedom, said the Connecticut policy "destroys girls' athletic opportunities."
"Males will always have inherent physical advantages over comparably talented and trained girls – that's the reason we have girls' sports in the first place," Holcomb said. "In light of the department's letter, we're asking Connecticut schools and the CIAC to update their problematic policies and comply with federal law."
Related:
ADF Petition: Should Males Who Identify as Female Be Allowed to Compete Against Women?
Trump DOJ: Boys Shouldn't Be Allowed to Play in Girls' Sports
'No One Thinks It's Fair,' Girl Track Star Says after Losing to Transgender Athletes
Title IX Complaint Filed after Connecticut Abolishes Girls-Only Sports
Photo courtesy: ©Alliance Defending Freedom
---
Michael Foust has covered the intersection of faith and news for 20 years. His stories have appeared in Baptist Press, Christianity Today, The Christian Post, the Leaf-Chronicle, the Toronto Star and the Knoxville News-Sentinel.
---
---