Michael Foust
| ChristianHeadlines.com Contributor
| Tuesday, May 7, 2019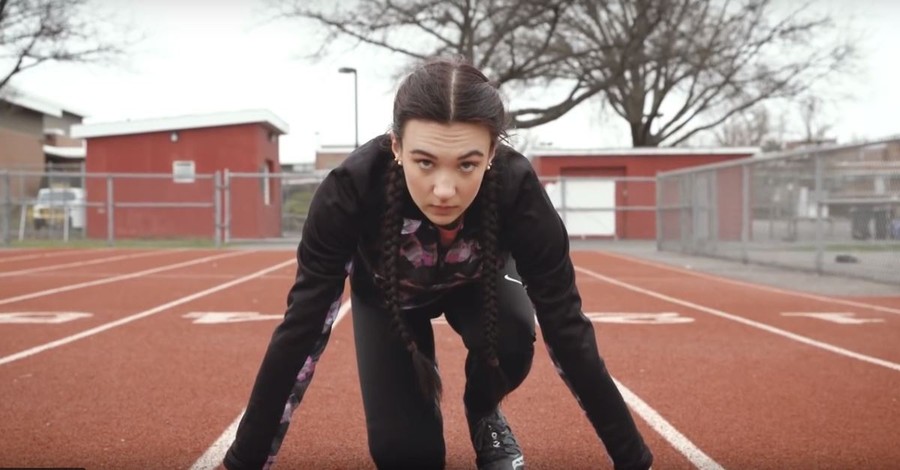 A Connecticut girl who failed to qualify for a major track and field meet due to the inclusion of transgender athletes is speaking out, saying "no one thinks it's fair" but that most parents and athletes are hesitant to speak out.  
"Everyone is afraid of retaliation from the media, from kids around their school, from other athletes, coaches, school administrators," Selina Soule, a junior standout at Glastonbury High School, told The Daily Signal. 
Soule had the eighth best time in the state this year in the women's indoor 55-meter dash, barely missing out on the multi-state New England Championships. The runners with the top six times qualify for each event in the New England meet. 
Two biological males who compete as transgender females -- Terry Miller and Andraya Yearwood -- had the first- and second-best times in the state in the 55-meter dash. Had they not been allowed to run, Soule would have had the sixth-best time and qualified for New England -- putting her in front of the eyes of college recruiters. 
Terry Miller won the 55-meter dash in the state and the New England Championships. Yearwood placed second in the state and third at New England. 
Soule said it's "frustrating and heartbreaking" to compete against the duo. Miller attends Bloomfield High, while Yearwood goes to Cromwell High.
"When I'm lining up and getting into my blocks, everyone already knows the outcome. Those two athletes are going to [finish] one and two -- and everyone knows it," Soule told The Daily Signal.  
The competition, she said, is for third place and below. 
"No one think it's fair, because we all know that males are stronger than females and they compete at a higher level," she said. "... In those meets, there's no way that one of us biological girls will be able to outrun those transgender athletes." 
Eventually, she said, "it's going to get to the point where the biological females will be on the sidelines watching their own sports.
The Daily Signal spoke to four biological female athletes who did not want to be identified. One said the lack of fairness "almost brings you to tears." Another said, "We're totally accepting of who they are and who they want to be. We just have an issue when it comes to sports."
It's not just a Connecticut issue. Many are warning that a U.S. House bill, the Equality Act, would harm women's sports by requiring the inclusion of male athletes. 
Last week three current or former female athletes – Doriane Coleman, Martina Navratilova and Sanya Richards-Ross – warned in a Washington Post editorial that the bill "would make it unlawful to differentiate among girls and women in sports on the basis of sex for any purpose." 
"Some Equality Act advocates argue that this is hyperbole and outdated stereotype," the three women wrote. "They say, as the ACLU has, that there is 'ample evidence that girls can compete and win against boys.' They are wrong. The evidence is unequivocal that starting in puberty, in every sport except sailing, shooting and riding, there will always be significant numbers of boys and men who would beat the best girls and women in head-to-head competition. Claims to the contrary are simply a denial of science."
Related: 
House Democrats Vote to Let Boys Play on Girls' Teams
Transgender Girl Wins State Track Championships in Connecticut
Martina Navratilova: It's 'Cheating' to Allow Trans Athletes in Women's Sports
What Does the Bible Say about Gender & Transgender Issues?
What the Transgender Debate Means for the Church
What Does the Bible Say about Transgenderism?
Michael Foust is a freelance writer. Visit his blog, MichaelFoust.com.
Photo courtesy: The Daily Signal
Video courtesy: The Daily Signal 
---
---