Michael Foust
| ChristianHeadlines.com Contributor
| Friday, July 26, 2019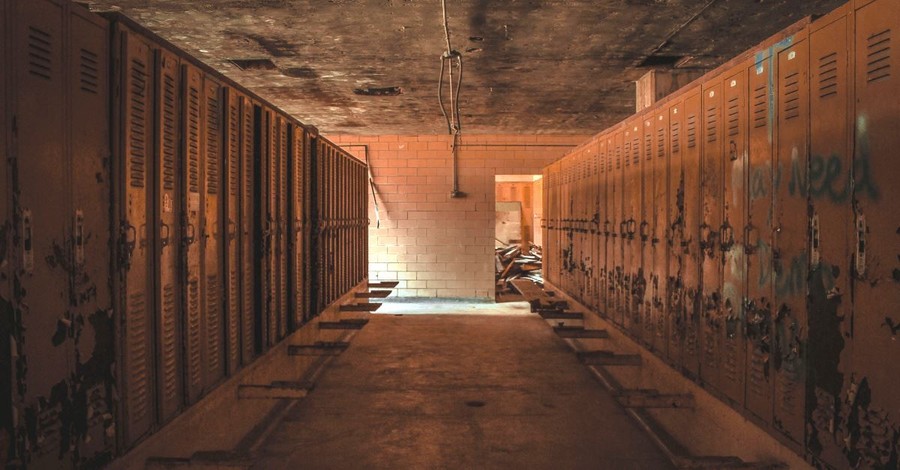 An Illinois government board has told a Chicago-area school district it cannot force transgender students to dress and undress behind a privacy curtain. 
Lake Park Community High School District 108 in Roselle, Ill., had allowed transgender students to change clothes in the locker room that corresponds to their gender identity, provided they did so behind a curtain for privacy. 
But earlier this month the Illinois Human Rights Commission ruled that the practice denied transgender students "full and equal access" to the locker room, the Chicago Tribune reported. The policy was discriminatory, the commission said. 
The commission's ruling means, for example, that a school cannot force a biological boy to change clothes behind a privacy curtain in a girls' locker room.   
The Lake Park student, a biological female who identifies as male, filed the complaint in 2016 and has graduated, the newspaper reported. 
"[Mandating] that the [student] use a privacy curtain when changing clothes in the boys' locker room is an adverse act and subjects him to different terms and conditions than similarly situated non-transgender males," the commission said in its order.
Even before the commission's ruling, the district had reversed its policy to permit transgender students to dress and undress without a privacy curtain. 
But the commission's ruling is still significant because it impacts other school districts, including Township High School District 211, which has its own policy requiring the use of privacy curtains, the Tribune reported. That school is situated in the Chicago suburb of Palatine and was sued over the policy by a former student, Nova Maday, who is transgender. Maday is a biological male who identifies as female. 
The U.S. Supreme Court declined this year to get involved in the issue. A group of Pennsylvania parents and students had sued a school district in that state, arguing that the policy of permitting students to use the restroom and locker room of their choice violates non-transgender students' right to bodily privacy under the U.S. Constitution. The lawsuit also contended the Pennsylvania school district's policy denied non-transgender students access to restroom and locker room facilities on the basis of sex under Title IX. 
Alliance Defending Freedom and Independence Law Center – two religious liberty groups – had represented the Pennsylvania parents and students.
"Sound reasons based on common sense have always existed for schools to separate male and female teenagers in showers, restrooms, and locker rooms," said ADF senior counsel John Bursch. "No students recognized right to bodily privacy should be made contingent on what other students believe about their own gender."
Related:
12 Popular Children's TV Shows that Have Gay Characters  
Christian Cake Artist Jack Phillips Faces Another Lawsuit
Supreme Court Sides with Christian Baker in Gay Marriage Wedding Cake Case
School Punishes Christian Students for Opposing LGBT Lessons
Canadian Broadcasting Documentary to Feature Children Dressed in Drag
Did Jaelene Hinkle's Christian Beliefs Prevent USA's Best Left Back from Playing in the World Cup?
Teacher's Lessons Caused 6-Year-Old Girl to Question Her Gender, Parents Say
California Authorities Raid Christian School, Order it to Change Beliefs on Sex
Michael Foust is a freelance writer. Visit his blog, MichaelFoust.com.
Photo courtesy: Liz Weddon/Unsplash
---
---