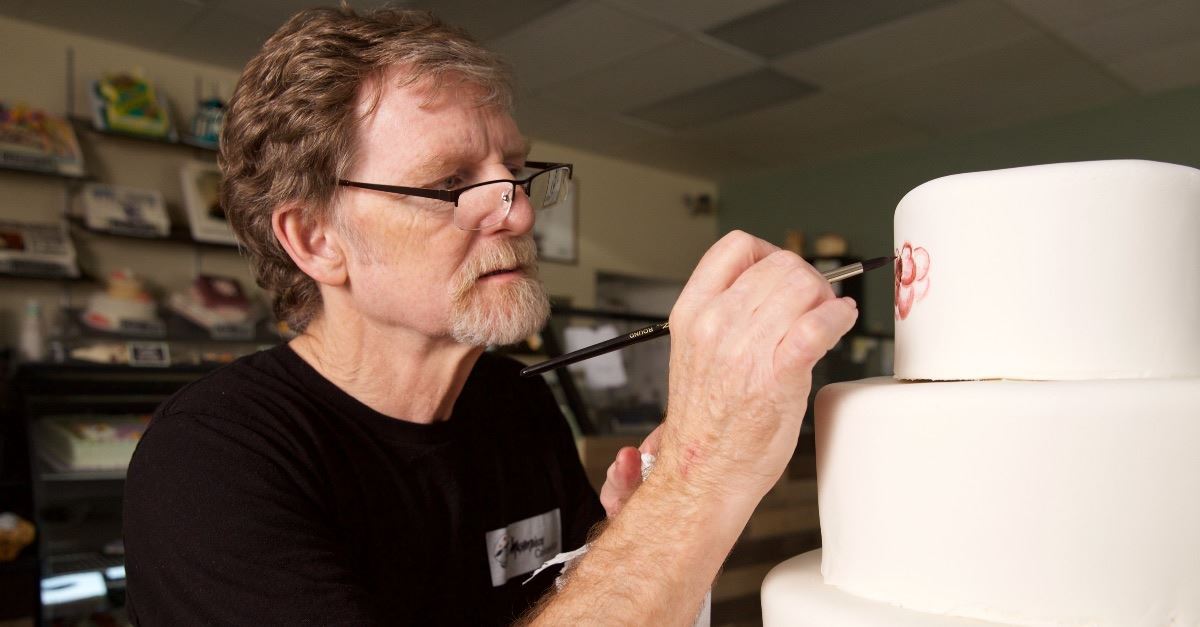 ---
Masterpiece Cakeshop owner Jack Phillips is facing yet, another lawsuit. 
According to Fox News, transgender lawyer Autumn Scardina is suing Phillips for the second time, again claiming that he discriminated against her because of her sexual identity. 
As Christian Headlines previously reported, Phillips first came into the spotlight in 2012 after he refused to make a wedding cake for two men. Phillips claimed it was against his religious beliefs and he, therefore, could not make the cake for the couple. The pair decided to sue the Colorado baker but later lost when the Supreme Court ruled on the side of Phillips. 
Then, in 2017, Scardina – a Colorado lawyer – called the cake shop to order a coming out anniversary cake. Again, Phillips refused the order, citing his religious beliefs as to why he could not make the cake. Ultimately, the court again ruled in favor of Phillips and it was decided that the Colorado Civil Rights Commission was hostile towards his religious beliefs, allowing him to sue the state of Colorado for religious discrimination.
This would not the end of legal action against Phillips by Scardina, however. 
According to CBN News, this week, Scardina filed a new suit against the cake artist for refusing to make her a birthday cake. 
Scardina, Fox News reports, is calling Phillips refusal "textbook LGBT discrimination." Phillips, however, said that Scardina's claims hold "no merit" and are simply a way to rehash the 2017 lawsuit.
Paula Griesen – one of Scardina's attorneys – called the cakeshop's integrity into question in a statement. She said, "The dignity of all citizens in our state needs to be honored. Masterpiece Cakeshop said before the Supreme Court they would serve any baked good to members of the LGBTQ community. It was just the religious significance of it being a wedding cake" 
She continued, "We don't believe they've been honest with the public."
Phillips' attorney, however, called the suit a "desperate attempt to harass" the cake decorator. In a statement, Senior Counsel for Alliance Defending Freedom – the group representing Phillips – said, "So this latest attack by Scardina looks like yet another desperate attempt to harass cake artist Jack Phillips. And it stumbles over the one detail that matters most: Jack serves everyone; he just cannot express all messages through his custom cakes."
Photo courtesy: Alliance Defending Freedom
---
Kayla Koslosky has been the Editor of ChristianHeadlines.com since 2018. She has B.A. degrees in English and History and previously wrote for and was the managing editor of the Yellow Jacket newspaper. She has written on her blog since 2012 and has also contributed to IBelieve.com and Crosswalk.com.