Michael Foust
| ChristianHeadlines.com Contributor
| Tuesday, June 11, 2019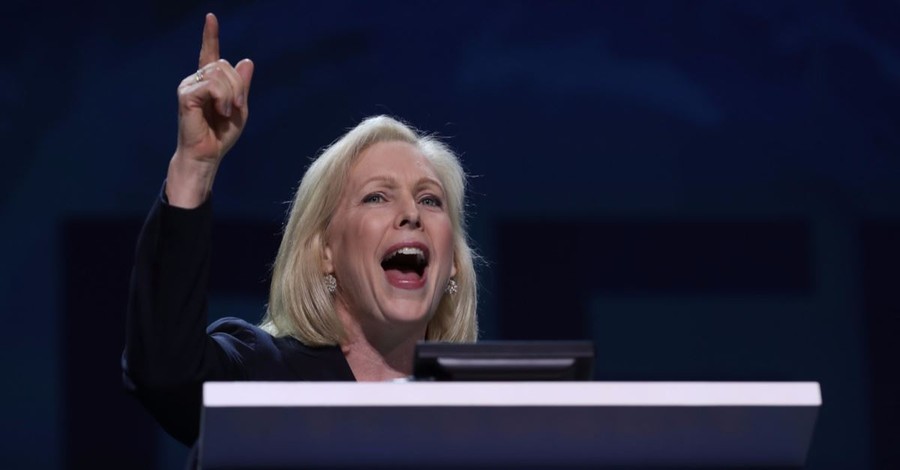 ---
Democratic presidential candidate Kirsten Gillibrand compared opposition to abortion to racism in a new interview and said justices who hold either view should never be nominated to the courts. 
Gillibrand, a U.S. senator from New York, was answering a question from the Des Moines Register about her pledge to nominate only judges who consider the 1973 Roe v. Wade decision "settled precedent." The newspaper asked if such a promise encroached on a judge's judicial independence.  
"I think there's some issues that have such moral clarity that we have as a society decided that the other side is not acceptable," Gillibrand said. "Imagine saying that it's okay to appoint a judge who's racist or anti-semitic or homophobic. I don't think those are political issues anymore." 
Gillibrand said she believes in the "separation of church and state" and respects "the rights of every American to hold their religious beliefs, true to themselves."
"But our country and our Constitution has always demanded that we have a separation of church in state, and all these efforts by President Trump and other ultra-radical conservative judges and justices to impose their faith on Americans is contrary to our Constitution and that that's what this is," Gillibrand said. "And so I believe that for all of these issues, they are not issues that there is a fair other side. 
"There is no moral equivalency when you come to racism. And I do not believe there's a moral equivalency when it comes to changing laws that deny women reproductive freedom."
Related: 
Biden Caves, Says He Now Supports Taxpayer-Funded Abortion
Pro-Abortion Protestors Arrested after Harassing, Throwing Urine at March for Life Participants
University of Alabama Returns $21.5M to Donor Who Urged Boycott of Pro-Life Law
Hollywood Producer Launches Campaign to Fight Pro-Life Laws across the U.S.
Twitter Bans Pro-Life Organization from Showing Pro-Life Ads
50 Percent Say Abortion Is 'Morally Wrong' – Highest in 7 Years
NewYork Times Calls Unborn Baby's Heartbeat 'Embryonic Pulsing'
Hollywood Producer Launches Campaign to Fight Pro-Life Laws across the U.S.
Michael Foust is a freelance writer. Visit his blog, MichaelFoust.com
Photo courtesy: Getty Images/Justin Sullivan/Staff
Video courtesy: Taliya Moore