Michael Foust
| ChristianHeadlines.com Contributor
| Monday, June 10, 2019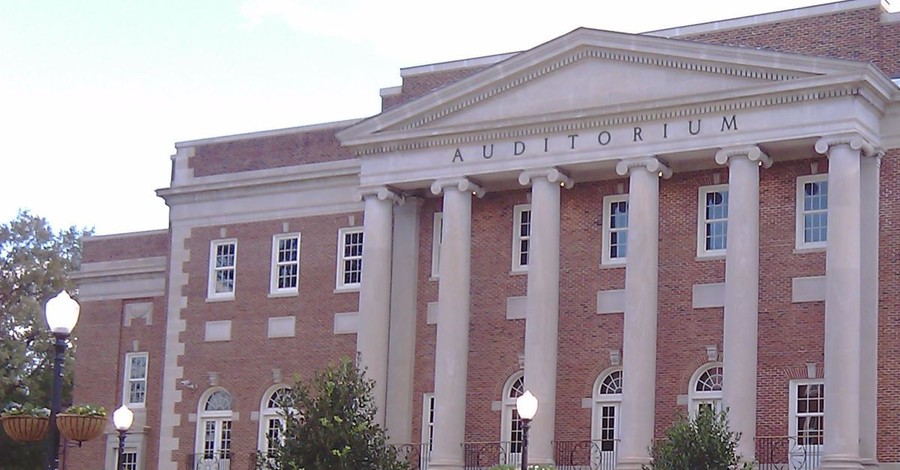 ---
University of Alabama trustees voted Friday to return a $21.5 million gift to a donor after he called for a boycott due to a new state abortion law, although the disagreement between the two sides apparently preceded his comments.
Hugh Culverhouse Jr. was the largest donor to the university, which had named the law school after him. His name was removed from the School of Law's outdoor sign Friday.
Culverhouse had urged companies not to do business in Alabama and had said out-of-state students should not attend the university until the abortion law was rescinded. That law would ban most abortions, as Christian Headlines previously reported.
"All foreign and U.S. international firms that do business in Alabama should boycott," Culverhouse told AL.com in May. "It would get the law changed quickly."
Trustees voted Friday to return the money and remove his name, but a spokesman told AL.com the controversy was "never about the abortion issue" but instead about the "continued outside interference" by Culverhouse. Emails showed he belittled the dean and wanted to control the hiring and firing of professors. He also wanted to observe classes.  
Culverhouse contended in a June 7 Washington Post op-ed the university's action was due to his abortion comments. He also said he donated to the ACLU to fight the law.
"The ban on abortion they passed wasn't just an attack against women, it was an affront to the rule of law itself," he wrote. "Part of being an American is engaging in public debate, and we can disagree over this issue. But the courts settled this matter a long time ago: Abortion is legal. So it was shocking to see legislators ignore this and pass a bill that turned women and health professionals into criminals, and it felt important to say so publicly.  
"I expected that speaking out would have consequences, but I never could have imagined the response from the University of Alabama."
Related:
Alabama's Near-Total Abortion Ban Signed into Law
Illinois Bishop Blocks Pro-Abortion Legislators from Receiving Communion
Pastor's House Prayer Asks God to 'Judge Illinois' for Destruction of 'Innocent Unborn'
Twitter Bans Pro-Life Organization from Showing Pro-Life Ads
50 Percent Say Abortion Is 'Morally Wrong' – Highest in 7 Years
NewYork Times Calls Unborn Baby's Heartbeat 'Embryonic Pulsing'
Hollywood Producer Launches Campaign to Fight Pro-Life Laws across the U.S.
Michael Foust is a freelance writer. Visit his blog, MichaelFoust.com.
Photo courtesy: Public Domain/Wikimedia Commons