Michael Foust
| ChristianHeadlines.com Contributor
| Friday, November 8, 2019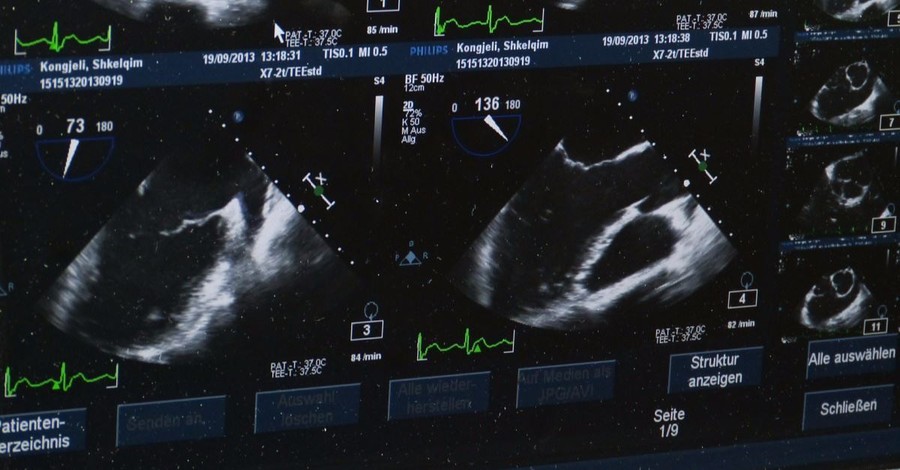 ---
Building on the success of a New York City pro-life event that drew more than 20,000 people, Focus on the Family says it will expand its "Alive" program to five cities in 2020 – all with a live 4D ultrasound image of an unborn third-trimester baby so attendees can get an unfiltered peak into the womb. 
The ALIVE 2020 event will take place on May 9 in yet-announced cities in Southern California and South Florida, as well as in Dallas, Chicago and Atlanta.
This year's "Alive from New York" took place in Times Square, as pro-choicers and pro-lifers alike watched a live 4D ultrasound image and even heard the baby's heartbeat. With more than 20,000 people in attendance, it was billed as the largest pro-life event in the history of New York City.
"I've never seen anything like it," said Jeanne Mancini, president of March for Life.
Jim Daly, president of Focus on the Family, said the New York event made a difference.
"Protesters dropped their signs, [and] their jaws went down when they saw that ultrasound and heard that baby's heartbeat," Daly said in a promotional video filmed alongside Mancini in New York City. "... You could hear a pin drop here in Times Square." 
ALIVE 2020 will take place on Mother's Day weekend and – like the New York City event – will feature a live 4D ultrasound image. It also will include musicians and speakers, although that part of the schedule isn't complete. 
The event, Daly said, is "changing hearts and minds by showing the world that a pre-born baby is viable and worthy of protection." 
The New York City program featured speeches from NFL player Benjamin Watson, actress Ashley Bratcher (Unplanned) and pro-life leaders Alveda King and Abby Johnson. 
"Alive from New York was life-changing for those who were able to attend —hearts and minds were changed that day," Daly said. "ALIVE 2020 will be even more impactful."
Learn more at FocusontheFamily.com/ALIVE
Related:
Abortion Is Loving and Selfless, Says Controversial Pro-Choice Campaign
Trump Admin. Keeps Pro-Abortion Language out of U.N. Resolution
Ex-Planned Parenthood Head Blasted for Saying Abortion Should Be 'Rare'
UK Judge Orders Woman with Mental Disability to Abort Her Child against Her Will
Biden, Warren Pledge to 'Codify' Roe v. Wade into Federal Law
Abortion Rate Decreased under New Tennessee Pro-Life Law, Study Says
Michael Foust is a freelance writer. Visit his blog, MichaelFoust.com.
Photo courtesy: Pixabay