Michael Foust
| ChristianHeadlines.com Contributor
| Wednesday, November 6, 2019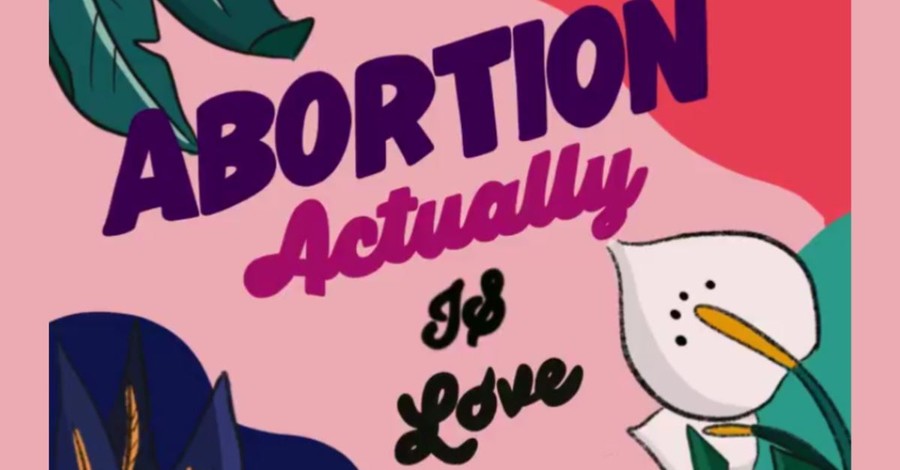 ---
A pro-choice organization ignited a social media debate this week with a new campaign claiming abortion is an act of love and selflessness.
The "Abortion Actually" campaign by the National Women's Law Center is intended to "reframe" the conversation and "fight back against the assault on abortion rights in our country," according to the campaign's website.
"Abortion – and the people who have them – have been called a lot of things. But what is abortion actually? An act of love. An act of compassion. An act of healing. An act of selflessness," the website states.
Graphics accompanying the campaign use a combination of those words, too.
What is abortion actually? It's compassion. It's healing. It's selfless. It's love – and so much more.

We're taking back the conversation on what abortion actually is about. Learn more at https://t.co/DowKX08OrN pic.twitter.com/ysEece5TZI

— National Women's Law Center (@nwlc) November 4, 2019
Yumhee Park, senior manager of campaign and digital strategies for the National Women's Law Center, wrote a blog explaining the usage of the words. 
"If you've had an abortion or are thinking about getting an abortion, we see your love – for yourself and others, we see your healing and the healing of your communities, we see your self-preservation and your selflessness, we see your compassion, and we love you," Park wrote.
But on social media, reaction was mixed. 
"As Gloria Steinem said so well, 'If men could get pregnant, abortion would be a sacrament,'" a person who supported the campaign wrote under the law center's Facebook post. 
Another person wrote, "I had my abortions out of compassion and kindness, i knew i couldn't care for children, that they would suffer."
Most people on social media, though, questioned the campaign's logic.
"Yes stopping the beating heart of the unborn so you don't have to take responsibility is such a selfless act," one person wrote, using sarcasm.
Another person wrote, "Giving life IS love, NOT taking it ... Choosing life is indeed THE MOST selfless act of all."
Still, another wrote, "Selfless? 'I don't care about anyone but myself' 'I don't want to be a mother. I am not ready' … The money spent on fighting to kill should be put to day cares and ways to help and support and care for mothers."
Related:
Trump Admin. Keeps Pro-Abortion Language out of U.N. Resolution
Ex-Planned Parenthood Head Blasted for Saying Abortion Should Be 'Rare'
UK Judge Orders Woman with Mental Disability to Abort Her Child against Her Will
Biden, Warren Pledge to 'Codify' Roe v. Wade into Federal Law
Abortion Rate Decreased under New Tennessee Pro-Life Law, Study Says
Michael Foust is a freelance writer. Visit his blog, MichaelFoust.com.
Photo courtesy: National Women's Law Center