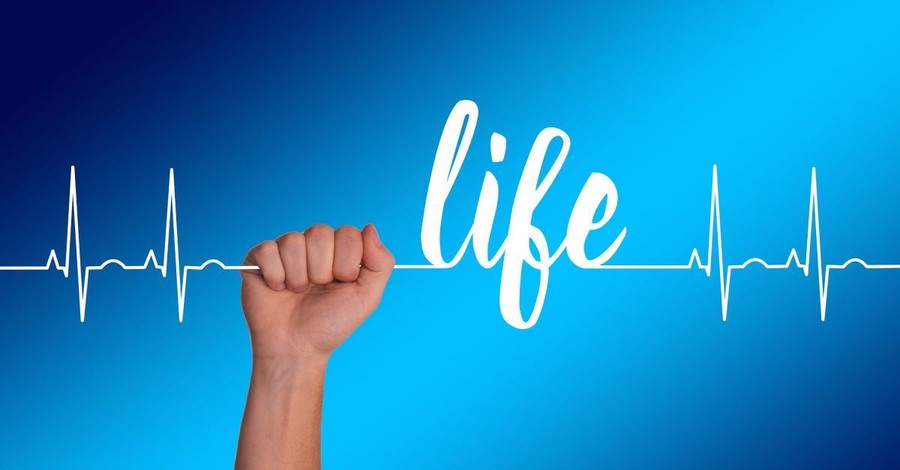 On Saturday, thousands of protestors huddled around a stage to hear Abby Johnson, subject of the pro-life movie Unplanned, amplify her unborn baby's heartbeat.
"This is a baby. This right here is a baby," Johnson said while patting her stomach after her ultrasound, according to Fox News. "Life is winning. We will see a day when abortion in this country is unthinkable." 
Retired NFL player Benjamin Watson voiced his support, too. "That's where is starts," Watson said from the stage. "It doesn't start when the baby is out. The relationship you have with the mother, the relationship you have talking to that child in utero. Fatherhood begins in the womb. There are millions of reborn children and courageous, precious mothers that are depending on us men to be men. So let's do it."
The Focus on the Family event, called "Alive From New York", featured the heartbeat, as well as live music and inspirational abortion survivor speakers, as a message to New York Gov. Andrew Cuomo.
"We wanted to make a statement. Gov. Cuomo has said something along the lines of pro-lifers aren't welcome in New York," Jeanne Mancini, president of March for Life, told Fox News. "Well, here we are in Times Square and life should be welcomed wherever we are, and from what we've heard pro-life New Yorkers are really appalled by this legislation and they want to protect the dignity of the unborn and make their voices heard."
Earlier this year, Gov. Cuomo signed a bill into law that allowed abortions up until the day of birth and made abortion a "fundamental right."
Vice President Mike Pence expressed his support for the rally on Saturday. "As Democrat Governors in NY & VA advocate for late-term abortion & even infanticide - & Democrats in Congress refuse to allow a vote on the Born-Alive bill - TODAY in Times Square an ultrasound will be shown for all to see, demonstrating the miracle of life," he tweeted. 
Planned Parenthood of New York organized a counter-protest just a few blocks away from the "Alive from New York" event. The group also featured a billboard in Times Square that read "Planned Parenthood is Health Care." 
Both Abby Johnson and Students for Life, a pro-life group working with college students, responded. "Abortion is not health care," Johnson said. And, Students for Life responded with another billboard, condemning New York for its "abortion extremism." 
The event comes in the wake of a several states introducing strict abortion restrictions. On Thursday, Health and Human Services also announced a rule to expand "conscience" protections for patients and medical professionals who opposed controversial treatments, which include abortions. 
Related:
Pro-Lifers to Show Public Screening of Unplanned Outside of Planned Parenthood Clinics in Washington D.C.
Unplanned Shocks Hollywood with Top 5 Finish, Doubling Its Forecast
Twitter Suspends Unplanned Movie Account, Refuses to Let Twitter Users Follow the Account
Photo courtesy: Pixabay
---
---