Lori Arnold
| ChristianHeadlines.com Contributor
| Thursday, April 16, 2020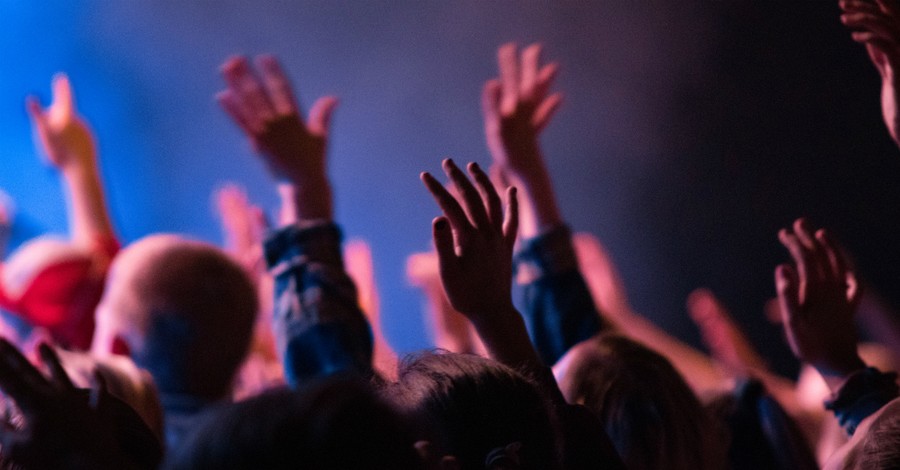 ---
A New Mexico megachurch says that the state is violating its First Amendment rights with its COVID-19 social-distancing restrictions and is challenging the order in court.
Steve Smothermon, lead pastor of Legacy Church, which draws about 20,000 people to its four Albuquerque area campuses, told KRQE he questions the timing of an order by Gov. Michelle Lujan Grisham declaring churches were no longer "essential," meaning they must adhere to a five-person limit for gatherings.
"Really what I consider a very egregious act on her part that at 5 o'clock on Saturday she puts out this new order for churches, basically not making churches essential when they were before, and she does it on the eve of Easter," Smothermon told the news station.
The pastor said his church was preparing to livestream its Easter Sunday service when the governor issued the new order. Smothermon said the church needs about 30 people, including worship singers, band and sound technicians to present its online services.
In addition to a temporary restraining order, the Legacy lawsuit is asking for a permanent injunction that would allow it the same rights as "essential" businesses, which means it would only need to limit its capacity to 20% of normal.
"We wouldn't be able to put on the quality that we have and the engagement that we're able to do and look people in the eye, you know through the camera and say 'you know we can't be there but we're together,'" Smothermon said. "And I think it would hinder our quality."
In a prepared statement Saturday, the governor said the restrictions are necessary to protect the public.
"I understand the tremendous social and spiritual burden this places on New Mexicans, but ultimately, we must do everything we can to limit the spread of COVID-19, including being absolutely clear that mass gatherings of any type are not permitted in houses of worship," she said.
A spokeswoman for the governor said the order applies to bringing together more than five people into a space where they are within 6 feet of one another, according to the Albuquerque Journal.
"That language is what must be abided by," the spokeswoman, Nora Meyers Sackett, said. "I can't say whether or not the folks at Legacy Church actually read the order. At the end of the day, the most important thing is minimizing person-to-person contact in order to save lives. If someone values production quality over public health, I don't know what to tell them."
According to The Christian Post, both sides participated in a conference call this week with U.S. District Judge James Browning in an effort to reach a compromise. In the meantime, attorneys for Legacy said the church will only hold online services.
In a March 18 note on its website, Smothermon announced the congregation would stop in-person services.
"While we know the coronavirus is primarily spread through close contact, we are taking all precautionary measures to ensure a safe place of gathering and worship at Legacy Church campuses and events," he wrote. "We have implemented a plan for extra safety and sanitation.
"We believe God is still and will always be in control. The spread of this virus has caused a level of fear and anxiety for many people. While we know and believe that God will cover his people in the midst of the storm, we do not take this situation lightly and understand the importance of operating with wisdom. Scripture is clear, 'God has given us a spirit of power, love and a sound mind, and not a spirit of fear. (2 Timothy 1:7)."
In recent weeks, Christian Headlines has reported about numerous suits filed by churches across the country.
In a case receiving support from the Department of Justice, Temple Baptist Church in Greenville, Miss., is challenging an order that resulted in $500 fines for members who attended a drive-in church.
In California, a church in Lodi filed suit after county officials there interrupted a church meeting, telling members they were violating stay-at-home orders. Cross Culture Christian Center, which rented its facilities from another church, was eventually locked out by its landlord.
Related:
Trump DOJ Sides with Drive-in Church in Legal Battle against City
Church Locked Out of Building for Violating Stay at Home Order Takes Legal Action
Photo courtesy: ©GettyImages/SplashofPhotography
---
Lori Arnold is a national award-winning journalist whose experience includes 16 years at a daily community newspaper in San Diego and 16 years as writer-editor for the Christian Examiner. She owns StoryLori Media and is a member of the Evangelical Press Association.