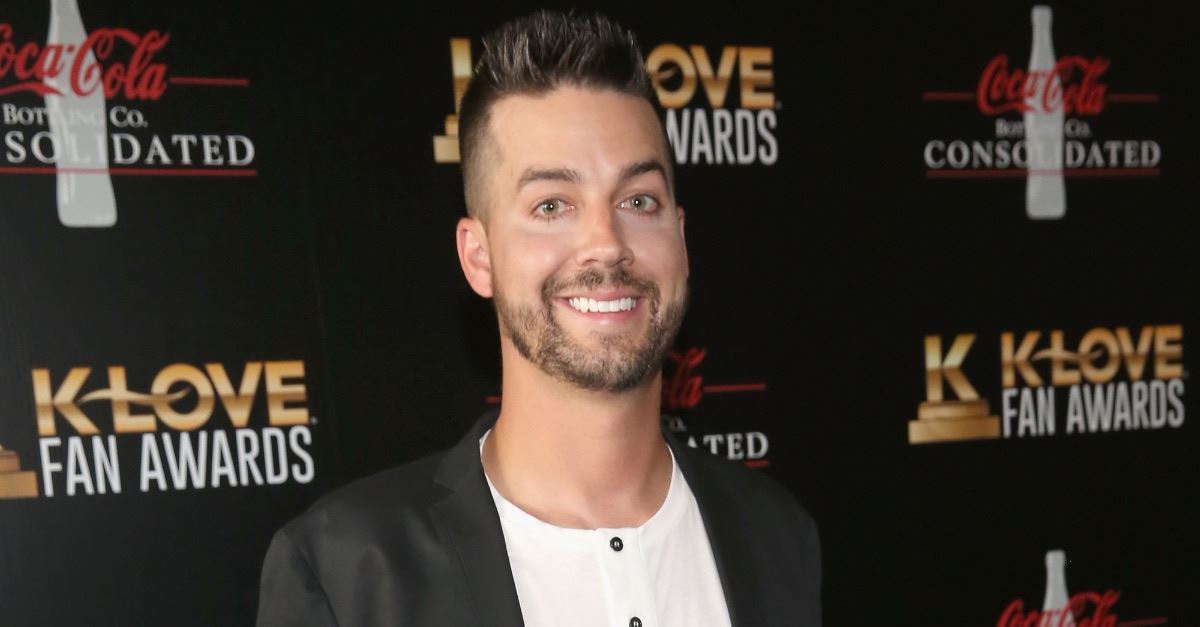 ---
Comedian John Crist, whose YouTube videos about Christian culture have garnered millions of views and propelled him on the national stage with likes of megastars Jeff Foxworthy, Dana Carvey, and Dave Chappelle, has canceled his tour after admitting to "sexual sin and addiction."
Crist, 35, pulled the plug on his "Immature Thoughts Tour" after Charisma Magazine began investigating allegations of manipulation and sexual misconduct described by at least five young women as sexting, harassment, and affairs.
Several of the women interviewed in the article also allege that numerous Christian leaders were aware of his behavior but did not intervene.
The Charisma article, published Tuesday, included a statement by Crist in which he admitted to behavior that was "destructive and sinful."
"Over the past number of years, various women have accused me of behavior that has been hurtful to them," his statement to Charisma read. "While I am not guilty of everything I've been accused of, I confess to being guilty of this—I have treated relationships with women far too casually, in some cases even recklessly. My behavior has been destructive and sinful. I've sinned against God, against women and the people who I love the most. I have violated my own Christian beliefs, convictions and values, and have hurt many people in the process. I am sorry for the hurt and pain I have caused these women and will continue to seek their forgiveness. I have also hurt the name of Jesus and have sought His forgiveness."
According to the months-long investigation by Associate Editor Taylor Berglund, Crist "exploited his Christian reputation and platform to harass, manipulate and exploit young women over the last seven years."
The story detailed the comedian's relationships with five women, four of whom agreed to use their names, though the magazine decided to protect their privacy by using pseudonyms. The magazine also said it was able to independently confirm many of their claims.
"The allegations include, but are not limited to, individually sexting multiple women during the same time period, initiating sexual relationships with married women and women in committed relationships, offering show tickets in exchange for sexual favors and repeatedly calling these women late at night while drunk," Taylor wrote.
In his statement, Crist acknowledged an ongoing struggle for which he has sought help. In January, the Christian Post reported the comedian had just completed a stint at a Tennessee wellness center specializing in treating burnout, trauma, addiction and stress.
"Spent the beginning of 2019 in the woods of rural Tennessee at a place called @onsiteworkshops, talking to a therapist, doing some meditating, some yoga, petting some horses, eating home-cooked meals and having a few honest conversations with the Lord," he wrote at the time.
Charisma also reported treatment beginning as early as 2014, though, "Crist has never made a public statement and apology like this before."
"Over several recent years, I have privately sought and received regular professional treatment for my sexual sin and addiction struggles," Crist wrote in this week's statement. "I'm committed to getting healing and freedom from my sin and have decided to cancel my remaining tour dates this year and to postpone all future commitments in order to devote all my time and energy on getting healthy spiritually, mentally and physically."
It is unclear how the new revelations may impact his upcoming "I Ain't Prayin' for That" Netfilx special or the March 2020 release of his first book, Untag Me: The Subtle Art of Appearing Better than You Really Are, according to Christianity Today.
In the meantime, Crist said he was remorseful and taking responsibility for his actions.
"Those closest to me—my family, team and close friends—have known about this battle for some time, and now you do too," he said. "I'm ashamed of my behavior and I'm so sorry for hurting so many people. I don't blame anyone but myself. I'm responsible for my actions and I've repented and am taking full ownership. I realize it will be difficult for some people to ever forgive me, and I accept that as a result of my bad decisions and actions."
"My entire career has been lived out on stage, and even though I've shared many of my life struggles with my audiences, I've lived in constant fear of the darkest parts of my life being exposed publicly. My greatest fear has been that those who have loved and supported me would hate me if they knew everything about me. I now humbly seek forgiveness and mercy and love—not just for me, but for those I've hurt along my path. I'm so sorry," Crist wrote.
Sarah, one of the women interviewed by Charisma, said coming forward was terrifying and that the experience has brought shame as she has struggled with thoughts of bringing this "upon yourself."
"But the biggest thing is, we have to speak out," she said. "It's really hard as a Christian too, because you don't want to ... hurt that person, or you don't want to completely destroy their character. You want to be Christlike, and you want to show love. But at a certain point, showing love to someone is being bold enough to speak up and to get them to seek help. ... If you truly love somebody, you don't stand by and allow it. You had to stand up and get it stopped. Nobody should have to live with this. I'm better than this. You're better than this. [John] is better than this," she urged.
Photo courtesy: Getty Images/Terry Wyatt/Stringer