Lori Arnold
| ChristianHeadlines.com Contributor
| Thursday, May 2, 2019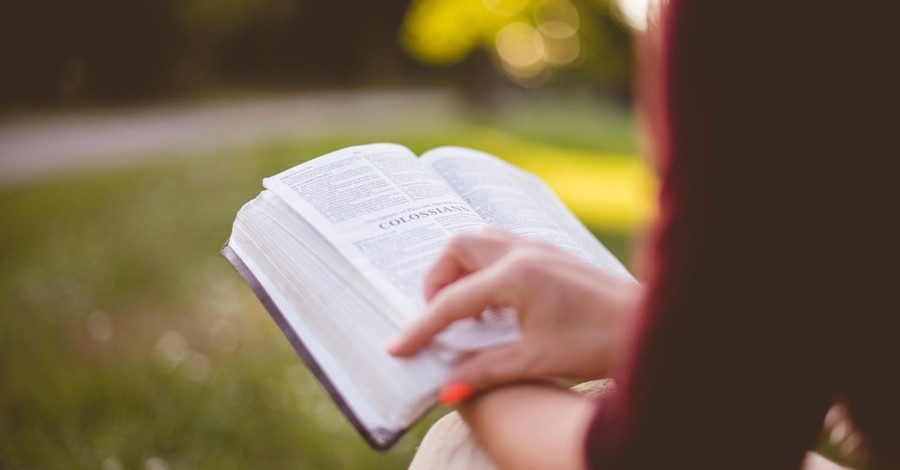 During a contentious week in the Nation's Capitol—which saw lawmakers grilling Attorney General William Barr over the contested Muller report—hundreds of citizens gathered on the steps to read the Bible in a marathon 90-hour session.
The annual event began on Sunday and takes place around the clock, rain or shine.
"We had a lady last night that was on standby from Alabama and flew in just to read, and she left back out at 6 a.m. this morning," Keith Davidson, founder of Indiana-based Seedline International, told CBN News. Seedline assumed sponsorship of the DC Bible Marathon this year.
Launched in 1990, the four-day event serves as a prelude to the annual National Day of Prayer service, scheduled for tonight. About 400 people from around the country have read the Bible aloud, from cover to cover, and without commentary, including Rep. Louis Gohmert, R-Texas.
The read-a-thon was designed as a vivid reminder of the Bible's role in America's history—and future.
"Because the Bible is at the heart of America's founding principles, it should be voiced at the heart of our federal government, exhorting our nation to return to God's precepts," said a statement on the ministry's website. "Therefore, it is our desire to publicly read God's Holy Word on the steps of the nation's Capitol, every year, for ninety consecutive hours."
Davidson said volunteers are reading from more than 100 Bible translations and versions, with plans to add even more next year.
"We have a Farsi Bible and folks can come by and read that in their language, we also have a Russian Bible and we have a Chinese Bible that a group yesterday, a Chinese church actually here in Washington, D.C., brought out," he said.
Bible reading marathons are not only happening in the nation's capital but around the country, including events in Leesburg, VA; Granbury, TX; Washington County, KY; Elyria, Ohio; Casper, WY; and numerous gatherings in Alabama, including the cities of Tuscaloosa, Troy, Dale, Heflin and Oneonta.
The theme of this year's National Day of Prayer observance is "Love One Another," based on Christ's John 13:34 mandate, "Love one another. Just as I have loved you."
"It's an appropriate theme, especially for this time," Congressman Mike Johnson (R-LA), co-chairman of the Honor and Civility Caucus, told CBN News.
Johnson and his Democrat colleague Rep. Charlie Crist (D-FL) formed the caucus several years ago in an effort to promote unity in a deeply divided Congress.
"It's a bipartisan effort to just get members to talk to each other, and basically follow the Golden Rule to treat one another with dignity and respect as fellow Americans and part of the American family," Johnson said.
The national observance will end tonight when faith leaders, including Dr. Ronnie Floyd and Pastor Andrew Brunson, held in captivity in Turkey for two years, will join lawmakers to pray inside the nation's Capitol.
Photo courtesy: Ben White/Unsplash
---
---