Lori Arnold
| ChristianHeadlines.com Contributor
| Thursday, July 18, 2019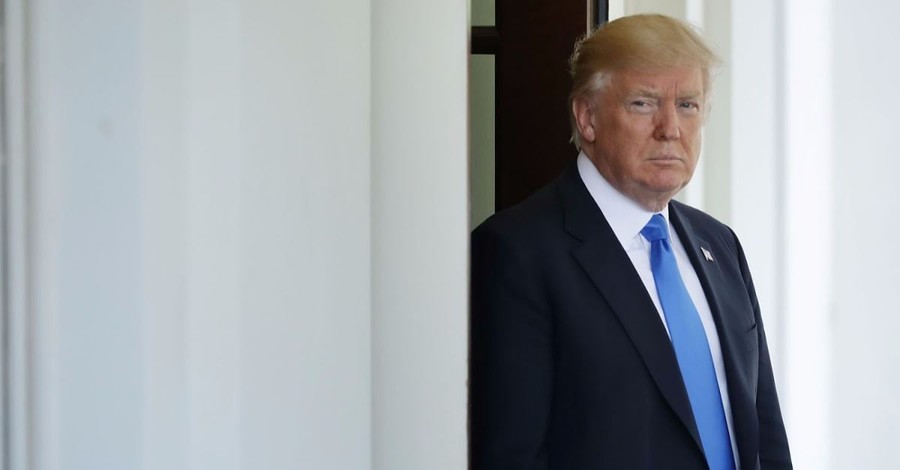 President Donald Trump is lauding Republican unity after a House resolution condemning tweets alleged to be racist passed along party lines, while Democrats are quietly claiming the so-called "Squad" of four played right into the President's hands. One lawmaker went so far as to say defending the squad in light of their own behavior "makes people's skin crawl."
Tuesday's vote was in response to tweets Trump made over the weekend that targeted four minority congresswomen by saying, "go back and help fix the totally broken and crime infested places from which they came." 
Even before the House vote, Trump was still tweeting, urging his party not to fall prey to what he termed was a "con game," CBN News reported.
"...I don't have a racist bone in my body! The so-called vote to be taken is a Democrat con game," he tweeted.
The resolution declared that the House "Strongly condemns President Donald Trump's racist comments that have legitimized and increased fear and hatred of new Americans and people of color." It passed 240-187 with four Republicans in support and a single Democrat dissenting.
"Every single member of this institution, Democrats and Republicans, should join us and condemn the president's racist tweets," House Speaker Nancy Pelosi said on the floor. "To do anything less would be a shameful abdication of our oath of office to protect the American people."
After the vote, Trump tweeted: "So great to see how unified the Republican Party was on today's vote concerning statements I made about four Democrat congresswomen...."
According to a report in the Daily Caller, many House Democrats believe Trump was the clear victor in the dust-up between Trump and Reps. Alexandria Ocasio-Cortez (D-NY), Ilhan Omar (D-MN), Rashida Tlaib (D-MI) and Ayanna Pressley (D-MA). The article cited tweets by CNN reporter Jake Tapper, indicating the Democrats were frustrated and not as united as the vote seemed to indicate.
"The president won this one," an unnamed Democrat told Tapper. "What the president has done is politically brilliant. Pelosi was trying to marginalize these folks and the president has now identified the entire party with them."
According to the report, other Democrats were unhappy about defending Omar and Tlaib, who have both supported anti-Israel policies—including boycotts, divestment and sanctions—which are opposed by most party members. Additionally, Omar has made numerous anti-Semitic comments that were never condemned.
"We'll hear a tirade of attacks on Israel from the same group," a representative told Tapper, in reference to Omar and Tlaib. "Hopefully they won't be anti-Semitic." 
One Democrat representative said defending the four was distasteful because of their ongoing attacks against fellow party members and their open criticism of border funding.
"It makes people's skin crawl," the representative said, adding: "I can't tell you the number of Members who are angry and annoyed about them criticizing us."
Even as Democrats were quietly seething, numerous Republicans rallied around Trump.
House Minority leader Kevin McCarthy, (R-CA) California, said the tweets weren't racist, adding that the Democrats are playing politics, according to CBN News.
"I believe this is about ideology," McCarthy added. "This is about socialism versus freedom."
Senate Majority Leader Mitch McConnell (R-KY) also spoke out in the president's defense.
"The president is not a racist and I think the tone of all of this is not good for the country," McConnell asserted.
Photo courtesy: Getty Images/Chip Somodevilla/Staff
Related: 
President Trump's Tweets and Critics: Four Categories and a Biblical Response
Are President Trump's Tweets about 'Progressive Democrat Congresswomen' Racist? Christians, Political Analysts Weigh-in
Articles of Impeachment Introduced against Trump – 'He Is Unfit for Office'
---
---