Lori Arnold
| ChristianHeadlines.com Contributor
| Thursday, April 18, 2019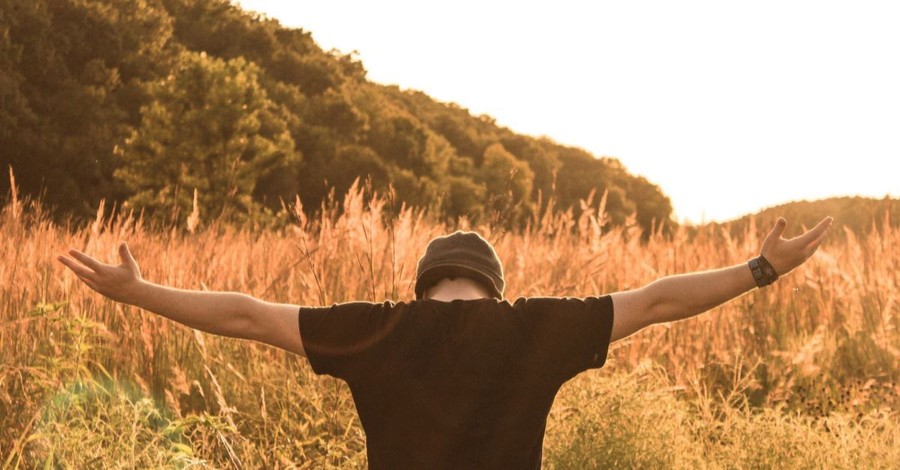 ---
An Ohio church is apologizing to the community after an Easter lesson on the crucifixion of Christ led a youth pastor to invite his students to spit on, slap and cut him with a steak knife.
"In no way do we condone that students or anyone else should spit on someone, should slap them or use a weapon to harm anyone or harm themselves," lead Pastor Justin Ross, of Impact City Church in Pataskala, Ohio, said in a video posted to the church's Facebook page after the April 15 incident.
The apology came after his youth pastor, Jaddeus Dempsey, used Holy Week to lead a graphic illustration of Christ's suffering at the crucifixion. In the cell phone videos captured by the students, Demsey invites the teens to spit in his face, promising no repercussions. According to the Washington Post, the footage records a student saying, "Can I do it again?" as he returns to the back of the line, while another student declares, "That's enough." 
The exercise continues with Demsey upping the ante.
"If there's anyone here that would like to slap me, you can do so without any repercussions," he said.
Although some students backed away in apparent disbelief, several students took advantage of the offer, with one student slapping him sharply with an open hand. Other students were yelling "No." Another teen refused, "I'm not doing that." Demsey was slapped numerous times, prompting some students to plead, "That's enough, that's enough."
But the lesson continued with Demsey removing his hoodie to reveal his bareback. He pulled out a steak knife, offering to let the students cut him.
"I'm serious, you gotta be very gentle," one of the adults said.
A voice was recorded saying, "Don't do it," while a peer took the blade.
"Here, let me get it," he said before asking how much pressure he should use. 
"You gotta make it bleed," one classmate urged, while another cautioned, "Don't do it, man."
The student eventually cut the youth pastor, causing him to bleed.
Students were recording the incident on social media, prompting at least one couple to rush to the church to get their son after another parent called to warn them. One of the posted videos showed someone giving their son the knife.
"He was upset," the father said. "He thought he was in trouble, and I explained to him, 'I'm not upset with you. I just want you to know that the things that happened here today wasn't OK.'"
Police were called but their investigation determined a crime had not been committed.
Ross, the lead pastor, said the point of the exercise was to express just how much Jesus suffered. "He chose to allow it to happen … He chose to allow them to spit on him, and beat on him, and crucify him in order to take the payment of our debt that we call sin."
Later, in an interview with a local CBS station, Ross talked about the church's commitment to creating a safe space for youth.
"We exist to create an environment that is safe and predictable for students to come, connect with their friends and grow closer to God," he said. "Today we failed at creating that safe, predictable environment. We want to do better." 
The station asked Ross, who was in the room during the incident, why he didn't intervene.
"That's something that I'm thinking about a lot right now," he responded. "What could we have done to handle the situation better?"
In the Facebook apology video, youth leader Demsey admitted the lesson was in poor taste, "I crossed the line and it was over the top."
"It was just not appropriate and it was in bad judgment," he added. "I am so sorry for misrepresenting the community, the church, the parents, and the students—anybody that I hurt. This was not my intention. My intention was to just show them how much Jesus loves them and that I love them as a student leader for almost four years now. Tonight was an anomaly and it is not normally what happens. Again, I am deeply sorry for the pain that I have caused."
Photo courtesy: Alex Woods/Unsplash