John Paluska
| ChristianHeadlines.com Contributor
| Tuesday, April 13, 2021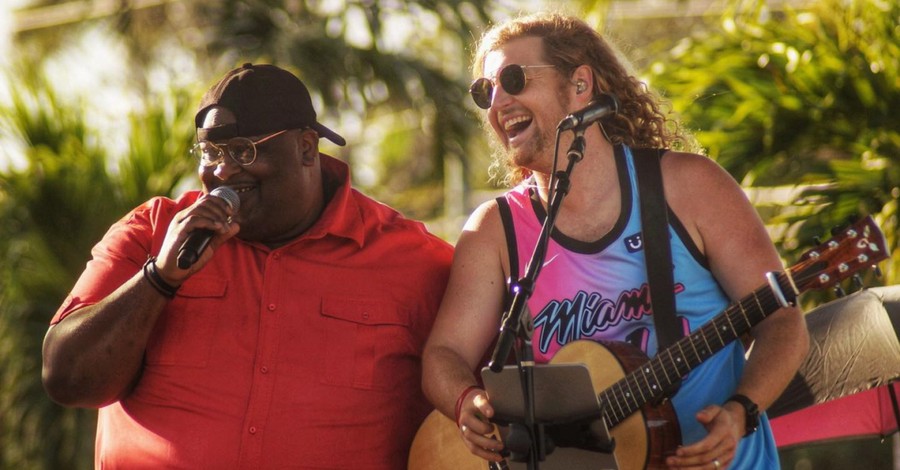 ---
Evangelist, worship leader and Christian Conservative Sean Feucht was the recipient of the William J. Seymour Award at AzuzaFest 2021.
The award is named after Azuza Street Revival's founder William J. Seymour, a Christian holiness pastor who was born to emancipated slaves in Louisiana. The award is given to "a senior leader in ministry who exhibits the characteristics of the Lord's humble servant, Bishop William J. Seymour," Azusa Street Mission's website says. Feucht stated that receiving the award was one of the greatest honors of his life. He also elaborated that it was great to receive an award for doing what he loved, CBN News reports.
In a statement on Instagram, Feucht shared, "One of the greatest honors of my life. I was given the William J Seymour award on the 115th anniversary of the Azusa Street revival in the exact birthplace in LA. Those who know me well understand that GLOBAL REVIVAL is what I live and die for – well beyond anything music-related - so this means everything!"
In addition to this, Feucht told supporters via Instagram that he received an "official recognition certificate" from California that reportedly canceled all the threats, fines and notices the state gave him for worship services.
Feucht became known for openly opposing the pandemic response measures in regard to worship services, and he traveled around the country holding outdoor worship services.
In a statement on his website about why he held the worship services amid the pandemic restrictions, Feucht explains: "Powerful politicians and social media giants have engaged in unchartered abuses of religious liberty, silencing the faithful, banning our voices, and outright attacking our God-given right to declare His goodness. States across America, including here in California, have shut down church services and even outlawed singing in church. Instagram and Twitter is censoring Christian voices every single day. And every hour that passes they grow bolder in their efforts to silence the faithful."
AzuzaFest 2021 is a continuation of sorts of the original Azuza Revival started by William J. Seymour.
Photo courtesy: Sean Feucht Facebook
---
John Paluska has been a contributor for Christian Headlines since 2016 and is the founder of The Washington Gazette, a news outlet he relaunched in 2019 as a response to the constant distribution of fake news.