John Paluska
| ChristianHeadlines.com Contributor
| Wednesday, February 17, 2021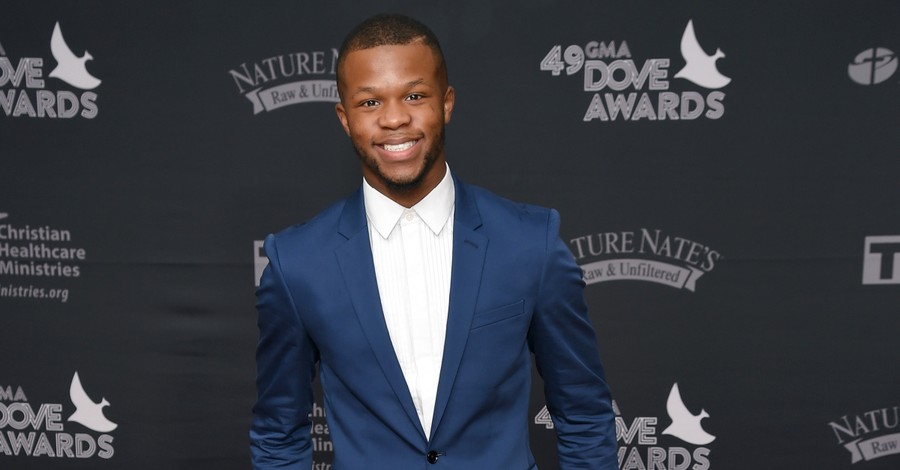 ---
Kelontae Gavin, a chart-topping gospel singer who is known for his singles "No Ordinary Worship" and "Hold Me Close" revealed he was molested by his cousin for years. This molestation, he said, caused him to be gay but he purposely suppressed his actions because he had the gift of singing. He now decries such a response and wished he came clean years ago so he could have received the help he needed.
"It's scary to be gifted in the Church because sometimes your gift can cloud and block the thing that God really requires of you most, and that's your heart," he told The Christian Post.
He went on to state "It's a conversation that the Church has to have because we're not willing to be transparent. I knew when God was dealing with me about my life, I had to make a conscious decision, am I going to be concerned about what other people think? Or am I going to do what God has called me to do and see souls won to the Kingdom?"
He said the decision to go public about his life story was because of God changing him and convicting him about his actions. He said he was essentially just going through the motions and singing about God without really believing what he was singing. "I was giving God a lot of my gift but I wasn't giving Him my heart, I was doing what I wanted to do. I just found myself — I didn't care, like many people today, they don't care. They serve God. We have to make sure that we're doing what we do for the glory of God and our life aligns with our lips."
Now he's trying to get the church to open up about the struggles everyone faces so the body of Christ can come together and help each other, as the Bible calls Christians to do.
"So many people walk in guilt and shame, female and male, because of what they've done but not realizing, the Church doesn't know, that is just fruit. That is not the seed. There is something that has happened; there is something that they had to encounter or experience that gave them sexual maturity before they had spiritual maturity. But because we focus more so on the lifestyle of the person, we don't want to sit down and have conversations."
Gavin says the solution is for churches to begin to focus more on the person and trying to get to the root cause and the reason for the lifestyle rather than ignore the problem altogether or try to shun people who disagree.
"Let's stop the service, cut the microphones off, cut the lights on. Who touched you, or what's your experience? Is this how you feel? Do you believe he was born this way? No, you wasn't born that way, you accepted something in your life that you said, 'OK, this is who I am.' But that is not your name. That is not your identity and I wanted to make sure that God, if you gonna really get the glory out of my life, I'm just going to share with them my story that's connected to the crucifixion of Jesus."
Photo courtesy: ©Getty Images/Jason Kempin/Staff
---
John Paluska has been a contributor for Christian Headlines since 2016 and is the founder of The Washington Gazette, a news outlet he relaunched in 2019 as a response to the constant distribution of fake news.