Scott Slayton
| ChristianHeadlines.com Contributor
| Updated: Jul 11, 2022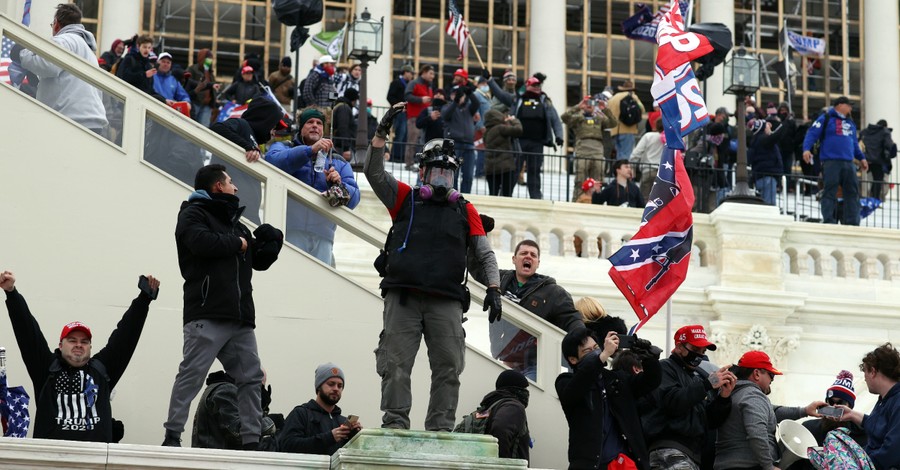 A recent poll revealed that nearly half of Americans believe former President Donald Trump should be charged for his role in the violence at the U.S. Capitol building on January 6, 2021.
The Nonpartisan and Objective Research Organization (NORC) at the University of Chicago conducted the poll from June 23 to 27, after the first five January 6 Commission hearings but before the explosive testimony from former Mark Meadows aide Cassidy Hutchinson on June 28.
NORC first asked 1,053 adults, "Do you think Donald Trump should or should not be charged with a crime for his role in what happened at the U.S. Capitol on January 6, 2021, or don't you know enough to say?" Forty-eight percent of respondents said they believed the former President should face charges, while 31 percent said he should not, and 20 percent said they did not know enough.
As expected, there was a wide divergence in the answers based on political affiliation. Eighty-six percent of Democrats believe that Trump should face charges, while 68 percent of Republicans believe that he should not face charges, the Washington Post reports. Only four percent of Democrats said the 45th President should not face charges and only 10 percent of Republicans said that he should.
The survey also found that only about half of Americans are following the coverage of the January 6 hearings, with a wide divergence based on party affiliation. Fifty-six percent of Americans say they have followed news about the hearings, while 43 percent said they have not. Democrats appear to be the most interested in the hearings, with 75 percent of them following the news. Only 42 percent of Republicans and 42 percent of Independents have kept up.
The numbers drop significantly when asked if people have watched or listened to the hearings themselves. Only 42 percent of Americans have watched or listened to the hearings. When broken down by party, just 27 percent of Republicans, 32 percent of Independents and 58 percent of Democrats have watched or listened to the hearings.
Respondents were torn about who should bear the brunt of the blame for the attack. When asked how much blame different groups should endure for their role in the events of January 6. Sixty-one percent said the individuals involved bear "a great deal" of the blame, while 49 percent said Trump should shoulder much of the blame. Twenty-six percent said, "a great deal" of the responsibility lies with Republicans in Congress. Thirty-five percent of Republicans believe Trump should carry "no blame at all."
Related:
5 Key Takeaways from Cassidy Hutchinson's January 6 Testimony
5 Key Takeaways from the January 6 Committee Hearing, Day 4
January 6 House Panel Blames Donald Trump for Attack on the U.S. Capitol
Photo courtesy: ©Getty Images/Tasos Katopodis/Stringer
---
Scott Slayton writes at "One Degree to Another."
---
---