Will Maule
| ChristianHeadlines.com Contributor
| Tuesday, July 23, 2019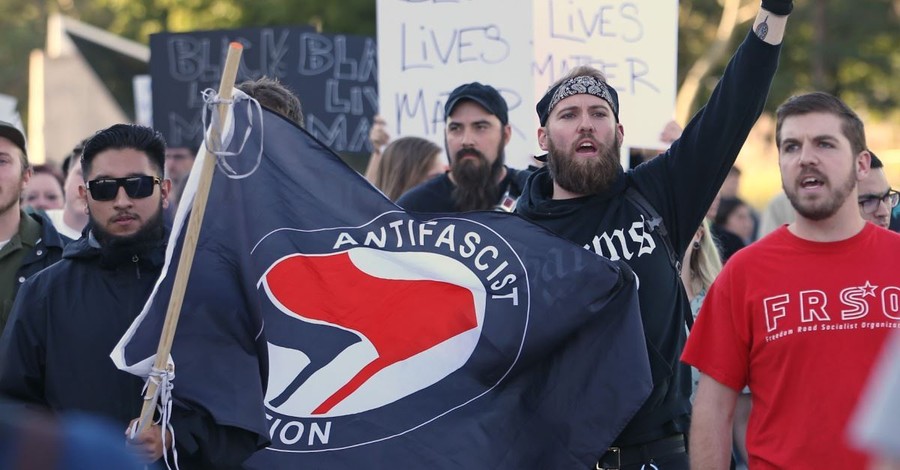 ---
A pair of Republican Senators have introduced a nonbinding resolution that would categorize anti-fascist activists, or "Antifa," as "domestic terrorists."
Antifa, who are often dressed in paramilitary-style clothing and are heavily-armed, has come under fire recently after mounting brutal attacks on counter-protesters at a rally in the city of Portland. A number of protesters were savagely beaten with crowbars, sprayed with mace, punched, kicked and verbally abused in the June 29 incident, resulting in serious injuries.
"Antifa are terrorists, violent masked bullies who 'fight fascism' with actual fascism, protected by Liberal privilege," Senator Bill Cassidy said in a statement. "Bullies get their way until someone says no. Elected officials must have courage, not cowardice, to prevent terror."
Senator Ted Cruz, the other politician behind the resolution, noted that Antifa was a "terrorist organization composed of hateful, intolerant radicals who pursue their extreme agenda through aggressive violence," according to the Huffington Post.
The new resolution would advise police to delve into the backgrounds and affiliations of individuals who they suspect are members of the violent left-wing groups, though it would not mark a change in the law.
Critics of the move insist that the label of "terrorist" is wildly inaccurate for a group who they say are simply expressing their freedom of speech.
"It is dangerous and overly broad to use labels that are disconnected [from] actual individual conduct," Hina Shamsi, director of the national security project at the American Civil Liberties Union, told the Washington Post. "And as we've seen how 'terrorism' has been used already in this country, any such scheme raises significant due process, equal protection and First Amendment constitutional concerns."
In August 2017, a petition was set up in a bid to "formally recognize Antifa as a terrorist organization."
"Terrorism is defined as "the use of violence and intimidation in pursuit of political aims". This definition is the same definition used to declare ISIS and other groups, as terrorist organizations. Antifa has earned this title due to its violent actions in multiple cities and their influence in the killings of multiple police officers throughout the United States," read the page's description.
The petition garnered over 300,000 signatures and encouraged participants to contact the White House.
"It is time for the pentagon to be consistent in its actions – and just as they rightfully declared ISIS a terror group, they must declare Antifa a terror group – on the grounds of principle, integrity, morality, and safety," it concluded.
Photo courtesy: Getty Images/George Frey/Stringer