Will Maule
| ChristianHeadlines.com Contributor
| Tuesday, September 10, 2019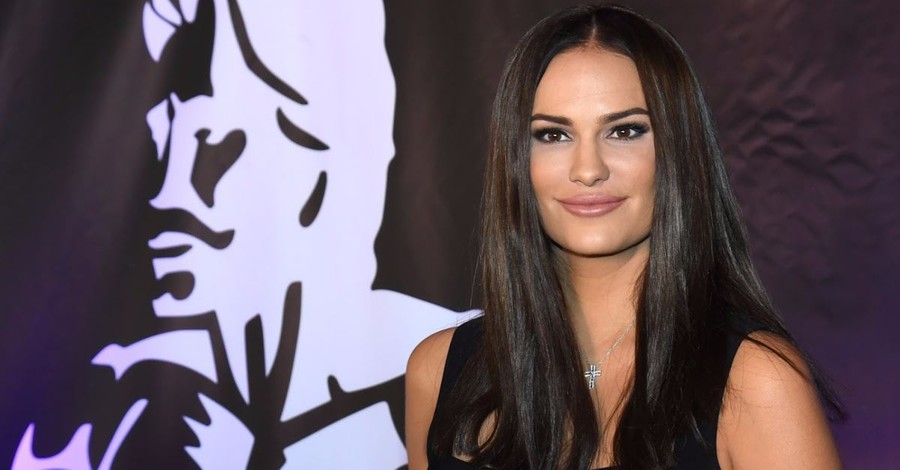 An ex-Victoria's Secret model has opened up about how she walked out on her successful modeling career leading her to meet Jesus and pursue acting in faith-based movies.
Nicole Weider produced and featured in a new title called "Catching Faith 2," which was released in Walmart and on-demand last week. Speaking to Fox & Friends Monday, the former model explained how she left the industry after being overwhelmed by the negative aspects of the job.
"I realized the modeling industry wasn't all it's cracked up to be. I was really objectified," Weider explained. "It was hurting my self-esteem and it was harmful, and so I realized I wanted more for my life and I didn't just want to focus on my outer appearance."
It was at this point that Christ came into her life – and at that point, she said, everything changed in an instant.
"I was actually at a low point in my life, and my friend told me about Jesus," Weider revealed. "And so I wanted to give my life to him, and then once I did, all of these amazing things happened and God is so wonderful and amazing."
Speaking of her new film project, Weider said that she feels like America "needs a lot more wholesome messages, good old-fashioned family values because there are so many harmful movies that are not inspiring."
"I feel like the country is hungry for quality content that they can watch with the whole family," she added.
Aside from acting and producing, Weider now runs an online community called "Project Inspired," which aims to help young women who are being subjected to negative messages online.
According to its website, the Project Inspired community aims to remind young women that God will use them in a "beautiful and amazing way to build His kingdom and influence the world."
The website notes that the community is "a safe place to find clear, inspiring and positive messages of hope, victory and promise in a culture where it can sometimes be tough to navigate relationships, Christian-living and social media."
Photo courtesy: Getty Images/Ethan Miller/Staff
---
---