Will Maule
| ChristianHeadlines.com Contributor
| Friday, December 13, 2019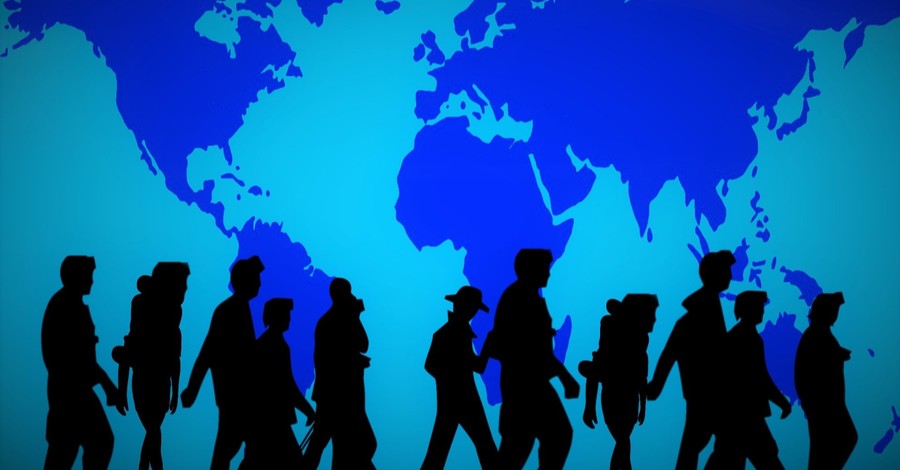 ---
A large group of evangelicals has called on their respective governors to agree to resettle refugees in their home state. The move comes after President Trump signed an executive order which requires approval from state and local officials before refugees can be resettled.
"World Relief and the Evangelical Immigration Table," a combined group of evangelical organizations lobbying for extensive immigration reform, sent joint letters to 15 state governors this week, according to the Christian Post.
The group's demands center around the continued resettlement of refugees under the U.S. refugee admissions program and in line with Trump's Sept. 26 executive order which permits states and localities the power to block refugee resettlement. Thus far, 17 of the country's 50 governors have agreed to the resettlement plan.
The letter cautioned that a lack of action on the resettlement program could result in delays to the "reunification of many families who have been waiting years to be reunited."
The plea added that if states expressly block the resettlements, many refugees will be forced to wait until they are officially resettled by the federal immigration services, which could take years. Once they are granted residency in the United States, immigrants are likely to relocate to their desired state. However, if states block the immediate resettlements, they will force many immigrants to "move away from vital employment assistance, language acquisition and cultural adjustment resources offered by their resettlement organization," the letter noted.
"Refugees can best integrate into the U.S. and quickly become financially self-sufficient when supported both by their family and by a local resettlement office," the letter continued, adding that refugees make "significant contributions to local economies in that they have a particularly high rate of entrepreneurship, higher than other immigrants and the nativeborn population."
It concluded: "As our state's governor, we urge you to keep the option open for local communities within [the state] to continue to receive newly arrived refugees. As always, we are committed to praying for you as you lead our state."
In a statement, World Relief President Scott Arbeiter said that "the last thing refugees should have to experience is being denied access to communities in which they wish to dwell," particularly after "being forced to leave their countries to escape war, persecution or natural disaster and being legally allowed entry to the U.S."
"Halting the resettlement of refugees to states will disrupt families and could lead to the end of vital ministries by local churches," he added.
Photo courtesy: Pixabay
---
Will Maule is a British journalist who has spent the past several years working as a digital news editor. Since earning a degree in international relations and politics, Will has developed a particular interest in covering ethical issues, human rights and global religious persecution. Will's work has been featured in various outlets including The Spectator, Faithwire, CBN News, Spiked, The Federalist and Christian Headlines. Follow him on Twitter at @WillAMaule.