Will Maule
| ChristianHeadlines.com Contributor
| Wednesday, January 22, 2020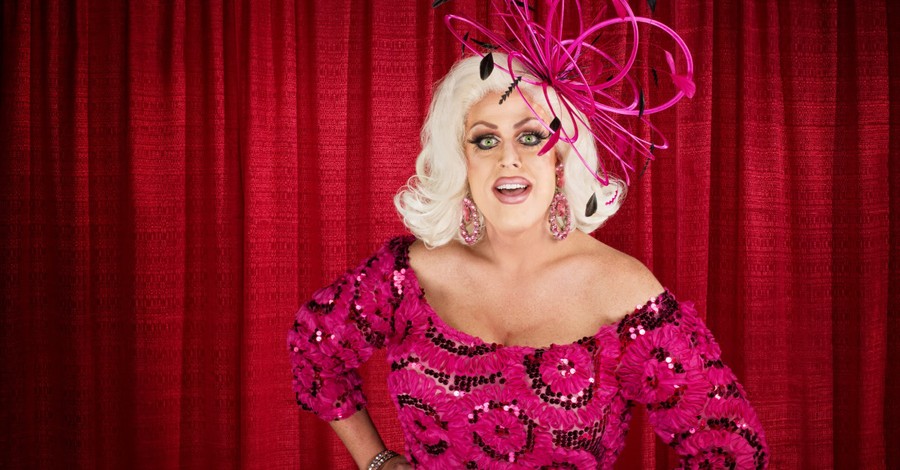 ---
A popular drag queen known as "Kitty Demure" has issued a stark warning to parents who are seeking to involve their children in the crossdressing scene.
Increasingly, liberal parents have attempted to normalize the trans practice by taking their own children to drag clubs. Highlighting what really goes on at these establishments, Demure insists that this is never a good idea.
"What in the h*** has a drag queen ever done to make you have so much respect for them, and admire them so much, other than put on makeup and jump on the floor and writhe around and do sexual things on stage?" Demure asked in the video, which has been viewed over 300,000 times.
"I have absolutely no idea why you would want that to influence your child. Would you want a stripper or a pornstar to influence your child?"
Kitty went on to warn that drag performances are only suitable for the eyes of legal age adults. "There is a lot of filth that goes on, a lot of sexual stuff that goes on, and backstage there's a lot of nudity, sex, and drugs," he added. "To actually get them involved in drag is extremely, extremely irresponsible."
Addressing parents personally, Demure insisted that looking "woke" was not worth putting children at risk.
"I understand that you might want to look like you're with it, that you're cool and woke … but you can raise your child to be just a normal everyday child without including them in gay sexual things," he implored.
"We don't need you to bring your children around," Demure said, urging parents to start acting responsibly. "Keep your kids at home, or take them to Disneyland, or take them to Chuck E. Cheese. If you need your child to be entertained by a big human in a costume-wearing makeup, take them to the circus or something."
A friendly message to mothers who want their kids influenced by drag. #dragqueensarenotforkids #dragqueenstorybookhour #drag #moms #woke #Liberals pic.twitter.com/EmOovz4E3F

— Kitty Demure (@demure_kitty) January 19, 2020
Many responded to the video with messages of thanks.
"The drag scene is a dirty, rough & tumble lifestyle, rife with promiscuity, prostitution, drugs & crime," one user called Lesiban Conservative wrote. "Exposing kids to people who live their lives wallowing in such an environment, as if it's just peachy keen, is child abuse."
"Thanks for your honesty & for speaking up," they added.
Photo courtesy: ©Getty Images/CREATISTA, this is a stock photo.
---
Will Maule is a British journalist who has spent the past several years working as a digital news editor. Since earning a degree in international relations and politics, Will has developed a particular interest in covering ethical issues, human rights and global religious persecution. Will's work has been featured in various outlets including The Spectator, Faithwire, CBN News, Spiked, The Federalist and Christian Headlines. Follow him on Twitter at @WillAMaule.