Will Maule
| ChristianHeadlines.com Contributor
| Friday, May 10, 2019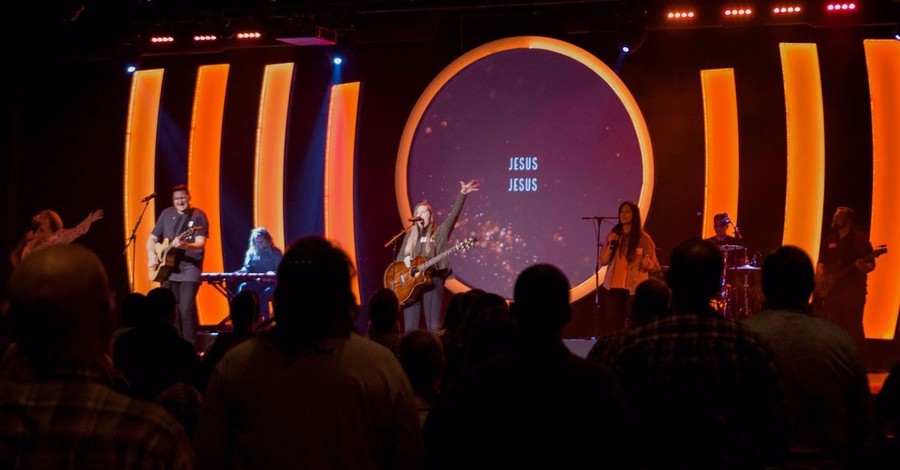 After a decade at Bethel Music, well-known worship leader Steffany Gretzinger is leaving the group and heading to Nashville.  
"The rumors are true. After 10 years, The Lord is sending us to Nashville, TN," Gretzinger posted on Instagram April 24, alongside a picture of her with Bethel senior pastor, Bill Johnson. "It's been a long time coming, but we were in no way hurrying to leave this house, this home," she added.
Gretzinger is renowned for her uninhibited and passionate style of worship leading, often bursting into a period of spontaneous singing. A prolific songwriter, she co-wrote the 2015 smash hit, "Pieces," and has recorded two solo studio albums. Steffany's latest record, "Blackout," was released on March 30, 2018.
While the songstress, who attended Bethel's school of ministry back in 2008, did not give any specific indication as to what was ahead, she was keen to stress her gratitude to Bethel Church for all that the ministry had blessed her with. "Thank you for not only GIVING me room, but for MAKING me room to dance. Know that I love you deeply, and my gratitude is great," she wrote.
Likewise, Bethel Church sought to bless Gretzinger as she heads off into an exciting new season of life.
"This past weekend we blessed and sent off Steffany Gretzinger, who with her family has felt the call of God to Nashville," Bethel Church posted on social media April 26. "Steff, your faith to follow Jesus anywhere He takes you both in worship and in life has been a constant inspiration. You've demonstrated to a generation the freedom, joy, peace and purity that come when we abandon ourselves fully to Jesus."
The church added: "Your presence in Redding will be sorely missed, but we know that what you carry is too powerful for us to keep just for ourselves. We're excited to see how Nashville is going to be impacted by the power of God in you. Global family, we know you will miss her too!"
Several prominent worship leaders commented on Steffany's announcement post with words of encouragement and blessing. "You are pure sunshine and the whole world has sensed a shift in our personal worship because of your faithfulness," wrote Hillsong Worship legend, Darlene Zschech. "Great days ahead beautiful daughter."
Fellow Bethel Music songwriter Jeremy Riddle simply wrote, "Well done Sis," in response to his colleagues' departure.
Songwriter Melissa Helser declared that the worship community is "indebted" to Gretzinger for her "willingness to pour it all out every time" she stepped on stage.
"You have truly taught a generation what it means to fully abandon to Jesus," Helser added. "We love so much. Adventure awaits!!!"
Photo courtesy: Kalisa Veer/Unsplash
---
---