Tim Tune
| ChristianHeadlines.com Contributor
| Wednesday, March 11, 2020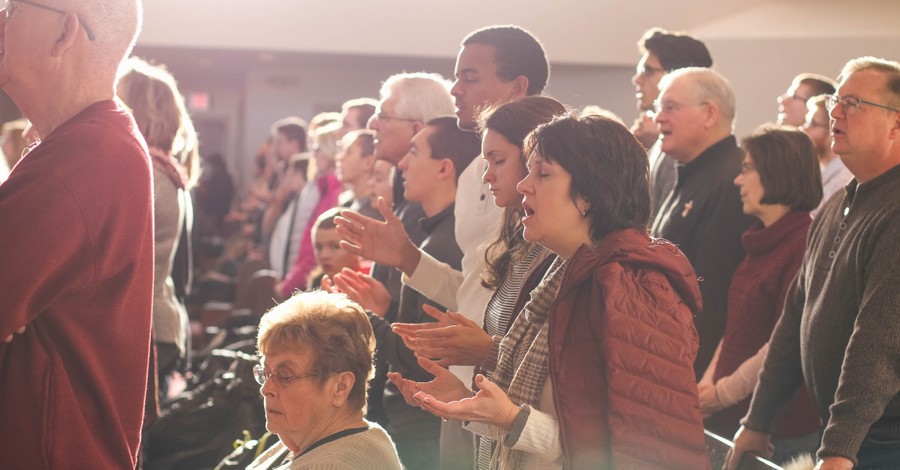 ---
Fifteen people were saved during a church service in France this Sunday, just hours before the French government restricted large gatherings due to an outbreak of the Coronavirus.
In a CBN News video report, Senior Pastor Dorotheé Rajiah of Paris Centre Chrétien – the Paris Christian Center – shared, "Many churches have decided to close their service. So we were wondering what to do. So we decided to stay open and to preach the word and to preach faith."
The congregation did, however, take additional precautions that meant forgoing long-held cultural and social traditions at the church.
"We told the people," Raijah said in the video, "they should not shake hands or give [a] kiss. And we told the people that we can wave at people and greet the people with their hands and tell them, 'I love you from the heart.'"
"And today 15 people got saved. So we are so excited about it," Rajiah said.
According to CBN News reporter Chuck Holton, there are few protestant churches in France that have more than a thousand members. The Paris Christian Center is one of them.
Holton explained that the Paris Christian Center "doesn't look much like a church because non-Catholic congregations have been denied building permits for over a hundred years in this country. So the congregation of the Paris Christian Center meets in a renovated parking garage. But that hasn't stopped them from growing to several thousand members."
While the congregation's growth may be a blessing, it also will likely prevent the church from meeting at its location over the next few weeks. On Sunday, following the church's service, the French government banned gatherings of more than 1,000 people, Faithwire reports.
"The government asked us to close down our service," Rajiah said on the video. But she said that won't prevent the congregation from worshipping. "We are ready to stream from our website and from YouTube."
According to the World Health Organization, as of this writing, France has 1,402 confirmed cases of coronavirus.
Photo courtesy: Sarah Noltner/Unsplash
---
Tim Tune is a freelance journalist based in Fort Worth, Texas. His work has been published by Baptist Press, as well as the Dallas Morning News, the Fort Worth Business Press, Arlington Today magazine and other North Texas publications.