Scott Slayton
| ChristianHeadlines.com Contributor
| Wednesday, May 13, 2020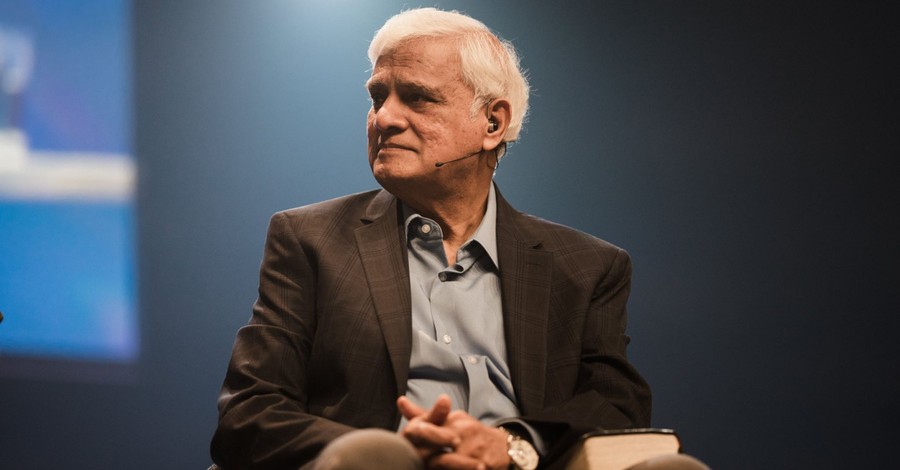 ---
Many well-known Christians and Christian leaders posted tributes to Ravi Zacharias on social media after the latest news on the famous apologist's health.
Sarah Davis, Zacharias's daughter and the CEO of Ravi Zacharias International Ministry, posted an update to the ministry's website which offered a sober appraisal of her father's health.
Davis said, "We have just learned that while the tumor in my dad's sacrum has been responding to the chemotherapy, the area where the cancer metastasized has actually worsened. His oncologist informed us that this cancer is very rare in its aggression and that no options for further treatment remain. Medically speaking, they have done all they are able."
She also said that he is on his way to his home in Atlanta, "where our family can be together for whatever time the Lord gives us."
Following this news, former NFL Quarterback Tim Tebow posted a tearful video on Twitter asking his followers to pray for Zacharias. Tebow began, "I think it's really important in life to have heroes, and especially in the faith, and one of my heroes of the faith is a man name Ravi Zacharias. He's not doing very well." Then Tebow asked his followers to write messages of encouragement to Zacharias and share testimonies about his influence in their lives.
The 2007 Heisman Trophy winner hoped to show the messages to "Ravi and his team" to encourage them. He explained, "I'm so grateful for Ravi and his life and our friendship and everything that he has helped mentor me in. I just want to share so many of these stories, how he's touched your life, how he's touched my life, to be able to encourage him before he goes home to his forever home with his Heavenly Father."
Just wanted to share this message in regards to my friend & hero of the faith, @RaviZacharias. Please join me in prayer for Ravi & his family as he battles cancer. Also, if Ravi has touched your life or inspired you, please leave a comment to maybe encourage him & his family. pic.twitter.com/v9kDbhHAgh

— Tim Tebow (@TimTebow) May 8, 2020
Christian hip hop artists Lecrae also took to social media to voice his appreciation for Zacharias. In a tribute posted on Instagram, Lecrae wrote, "What in the world ties a black kid from hip hop culture to a scholar from Delhi, India? I used to find myself on tour rapping in front of thousands of people, leaving stage and coming back to my tour bus devouring his videos and lectures. As a former atheist and skeptic, now believer, I wanted my peers in the culture who didn't believe to have answers to hard questions."
Lecrae continued, "Because of Ravi Zacharias, I had answers to hard questions. Who would have thought a tour bus full of young rappin' city kids would go between watching Hip Hop award shows to theological debates and lectures. I just want to give this man his roses while he's still here. I know God is likely taking him home soon, but I'm glad he was here during my lifetime."
Messages also flooded in from And Campaign Executive Team member Michael Wear, evangelist Christine Caine, pastor and speaker Louie Giglio, pastor and writer Sam Allberry, and many others.
Sarah Davis closed the update on her Father's health with an expression of hope in God's goodness and providence. She said, "We know that God has purposed and numbered each of our days, and only He knows how many more Ravi will experience on this earth." She added, "While we are full of so many emotions, we are also at peace, resting in the truth that God knows all and sees all and is sovereign and good. I think of the great joy my dad will have and am comforted.
Scott Slayton writes at "One Degree to Another."
Photo courtesy: Ravi Zacharias Facebook
---
Scott Slayton writes at "One Degree to Another."