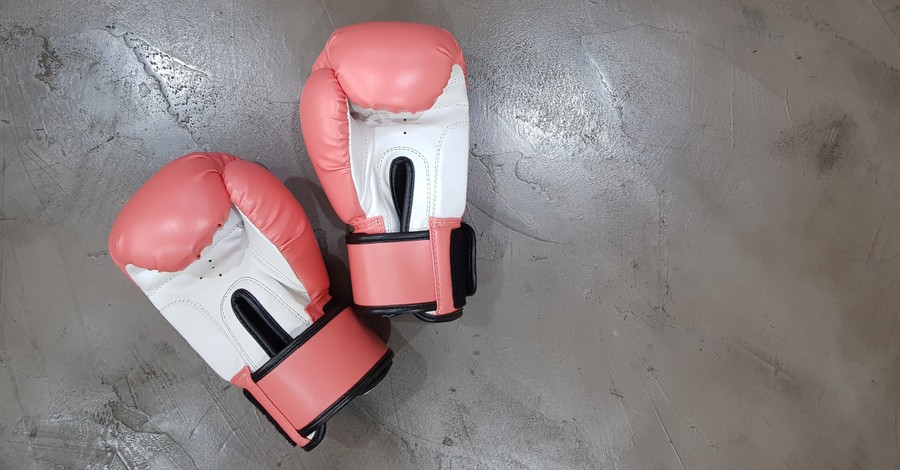 ---
The World Boxing Council, an international boxing organization, issued a new policy requiring athletes to only compete against members of their own biological sex.
In a statement on Monday, The World Boxing Council issued a "Statement/Guidelines Regarding Transgender Athletes participation in professional Combat Sports," where the organization stressed that boxing matches must take place "between two equally matched competitors."
"The WBC advocates for two equally skilled and matched athletes competing in the cage or ring, on a level playing field and to keep matches fair, competitive, entertaining, and most importantly safe for all combatants," the statement continued. "At present level of scientific knowledge, the WBC consensus is that allowing transgender athletes to compete raises serious health and safety concerns."
"There is no consensus whether a bout between a transgender woman against a cisgender (biological) woman is a fair bout between two equally matched competitors," the WBC said.
As reported by The Christian Post, the group noted that a trans-identified male in professional boxing will have "already gone through puberty" and possesses "the musculature and bony structure of a male."
The WBC argued that a trans-identified male poses an unfair advantage over female competitors, just as biological males would have a greater advantage against trans-identified males.
The organization also pointed to the potential safety hazards that come with boxing.
"Combat sports such as boxing are unique since every punch thrown at the head is thrown with the intention of winning by causing a knockout (which is nothing but a concussive head injury)," the WBC stated.
"These sports carry an exceedingly high risk for both acute and chronic neurological injuries. Boxers have died during a bout or in the immediate aftermath due to traumatic brain injuries (TBIs) such as an acute subdural hematoma (SDH), epidural hematoma (EDH), subarachnoid hemorrhage (SAH), intracranial hematoma and injury to the great vessels of the neck such as [the]carotid or vertebral artery."
Other organizations that have issued similar policies requiring athletes to compete against members of their biological sex includes FINA, which oversees competitive swimming worldwide, and USA Powerlifting.
Meanwhile, mixed martial arts (MMA) has allowed matchups between biological males and biological females.
In the U.S., at least 18 states have banned transgender athletes from competing in female sports, including Alabama, Arizona, Arkansas, Florida, Idaho, Indiana, Iowa, Kentucky, Louisiana, Mississippi, Montana, Oklahoma, South Carolina, South Dakota, Tennessee, Texas, Utah and West Virginia.
Related:
Transgender Women Banned from Int'l Swimming Events: They Have a 'Performance Advantage,' Organization Rules
Photo courtesy: Arisa Chattasa/Unsplash
---
Milton Quintanilla is a freelance writer and content creator. He is a contributing writer for Christian Headlines and the host of the For Your Soul Podcast, a podcast devoted to sound doctrine and biblical truth. He holds a Masters of Divinity from Alliance Theological Seminary.