Milton Quintanilla
| Contributor for ChristianHeadlines.com
| Tuesday, November 17, 2020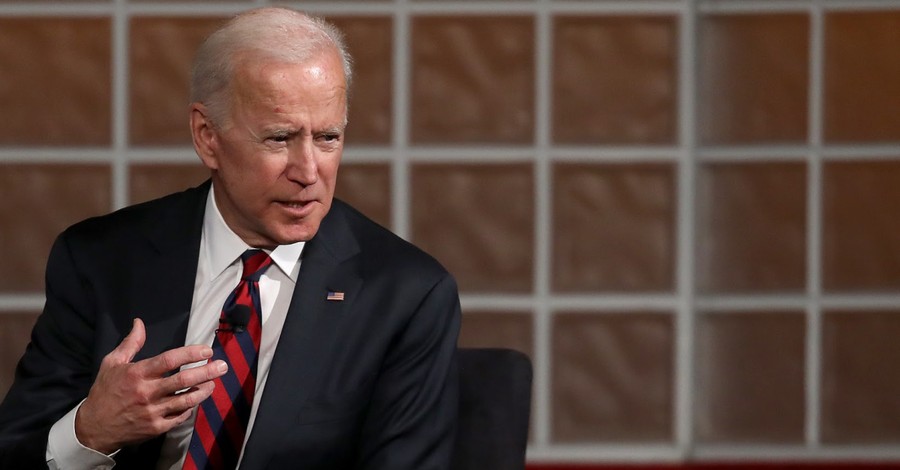 ---
Last Wednesday, Joe Biden tapped longtime advisor Ron Klain as his presumptive White House Chief of Staff if Biden takes office in 2021.
According to The Christian Post, Klain previously worked with Biden during his vice presidency as his chief of staff and served as the Ebola Response Coordinator for the Obama administration.
He also served as Vice President Al Gore's chief of staff during the Clinton administration.
In recent years, Klain, an ardent supporter of abortion, has showed his support of prominent pro-choice organizations such as NARAL Pro-Choice America.
After Supreme Court Justice Anthony Kennedy announced his retirement in June 2018, Klain urged his Twitter followers to follow "our great leaders" as he listed several names. One of which is Ilyse Hogue, the president of NARAL.
Almost a year later, Hogue thanked Klain "always being such a vocal leader in these issues," referring to his pro-choice advocacy efforts.
"Just a soldier in your army," he wrote in response to Hogue.
Hogue's comment of appreciation came after Klein posted a Washington Post op-ed he wrote in August 2018, when Justice Brett Kavanaugh was going through the nomination process. Klain titled the article, "Reversing Roe V Wade will be just the beginning."
Later in 2019, Klain partook in NARAL's 50th anniversary alongside several pro-choice activists.
"It was an honor to join @ilyseh & @NARAL to mark #NARAL50 and discuss the need to protect reproductive freedom through the courts and judicial nominations" he tweeted at the time.
Klain has also questioned the legitimacy of the 2000 and 2016 presidential elections.
An article by The Washington Examiner highlighted his work alongside Al Gore when he ran against George W. Bush in the highly contested 2000 election. Despite the outcome, Klain stressed that Gore was the rightful winner.
In August 2020, Klain tweeted an article published by The Atlantic, where he was quoted as saying that he was "not over" the results of the 2000 election.
"I am not over it. I don't think I'll ever be over it," he said.
After Hillary Clinton lost to Donald Trump in the 2016 presidential election, Klain again questioned the legitimacy of the results. While Clinton beat Trump by roughly 3 million votes in the popular vote, Trump was ahead of her 304-227 in the electoral votes, surpassing the 270 mark in winning the presidency.
In July 2017, Klain tweeted that "Hillary Clinton has serious competition from Al Gore for the 'most screwed over' crown."
Related:
Doctor on Biden's Task Force: Living Past Age 75 Has Little Value and 'Robs' Society

Photo courtesy: ©Getty Images/Win McNamee/Staff
---
Milton Quintanilla is a freelance writer. He is also the co-hosts of the For Your Soul podcast, which seeks to equip the church with biblical truth and sound doctrine Visit his blog Blessed Are The Forgiven.