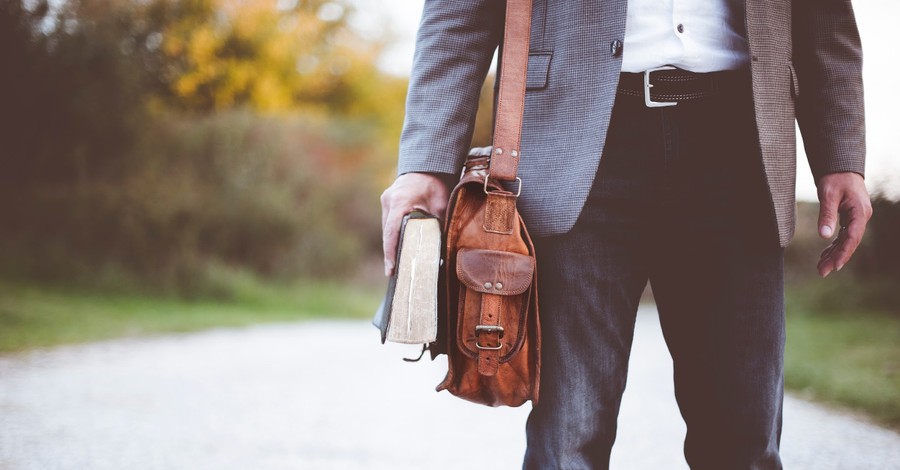 First Baptist Church Woodstock in Woodstock, Georgia, has formally suspended Johnny Hunt, a former president of the Southern Baptist Convention, as pastor emeritus after an investigation revealed credible allegations that he sexually assaulted a younger pastor's wife over a decade ago.
"We have recommended to our former pastor, Johnny Hunt, a clear process of counseling, accountability, and restoration. We also believe it is in the best interest of FBCW to suspend his role as Pastor Emeritus," Pastor Jeremy Morton and other church leaders said in a letter released last Friday.
"While we are forever grateful for the supernatural work of God over the last 30+ years at FBCW, we believe this decision aligns with our biblical theology as a church regarding spiritual leaders being above reproach (1 Tim. 3:2)" they added.
"These have been challenging days. But we believe that through the grace of God, and our mutual commitment to do the right thing together, better days are coming," the letter concluded.
On May 22, a report published by the independent internal investigative firm Guidepost Solutions regarding allegations of sexual abuse in the SBC found that Hunt had sexually assaulted an unidentified woman on July 25, 2010, in Panama City Beach, Florida. The alleged victim, whose husband is an SBC pastor, had looked up to Hunt as a mentor.
At the time of the incident, the women stayed in a condo adjacent to Hunt's while on vacation. Hunt, who served as SBC president from 2008 to 2010, had been on sabbatical from his role as senior pastor at FBCW at the time.
According to The Christian Post, she accused him of touching her inappropriately without her consent and saying he wanted to have sexual intercourse three times a day.
In a statement posted to Instagram on May 27, Hunt admitted that while he had an encounter with the pastor's wife, it was "consensual." He also asserted that no abuse occurred. Hunt further argued that the Guidepost Solutions report was "sensationalized" and included inaccurate details.
"Our brief, but improper, encounter ended when — in response to an overwhelming feeling of conviction — I stopped it, and I fled the situation. I remember saying just before leaving the condo, 'This is not right. I have no business being here. I love my wife.' I have never been in a room again privately with the woman involved," Hunt wrote in his statement, which was primarily issued to his church.
"I thank God we did not go further than we did, but that is also no excuse for my grievous sin. I will regret that day for the rest of my life, and I take responsibility for the situation because I chose to enter her condo," he continued. "I am sorry. It was an awful sin, but it was a consensual encounter. It was not abuse, nor was it assault. Almost immediately after the incident in 2010, I began a process of taking personal responsibility for my personal sin."
Hunt further explained that at the time, he was emotionally struggling following his battle with cancer.
"I entered into a season of deep despair and probably clinical depression. I remember [my wife] asking me then how I felt, and I said to her, 'I feel like something inside me has died,'" he recalled.
"It was during that summer that I allowed myself to get too close to a compromising situation with a woman who was not my wife. It happened when she invited me into her vacation condo for a conversation. Against my better judgment – I chose to go."
Hunt also said that he has since apologized to the woman and her husband and sought professional help to process what transpired.
"I was willing to resign my ministry then, forever. However, after completing that private process [of reconciliation], which involved seeking the forgiveness of God and those involved, and recovering from that dark, depressing season, I felt I could return to Woodstock in the Fall of 2010," he said. "That is what happened. I want you to know that this is the truth. It is also the whole truth."
Hunt contended that while the situation described in the Guidepost report is true, the allegation of sexual assault is "false" and "sensationalized."
"I did not groom the woman involved, nor did I intentionally arrange the encounter (I didn't even know who owned the condo), and there are other details in the description that are stated as fact, which did not happen," he insisted.
"The most absurd allegation is that this brief, consensual encounter constituted assault. It did not. This is the reason why I denied the accuracy of the report, and why I deny it, now," Hunt concluded.
Related:
Pastor Johnny Hunt Responds to Being Named an Abuser in Guidepost Report
Task Force Urges SBC to Create Website to Track Abusers within the Church
Russell Moore Calls Actions of SBC Leaders 'Blasphemy' following Release of Sex Abuse Report
Investigative Report Reveals SBC Leaders Responded to Sex Abuse Claims with 'Resistance, Stonewalling, and Outright Hostility'

Photo courtesy: Ben White/Unsplash
---
Milton Quintanilla is a freelance writer and content creator. He is a contributing writer for Christian Headlines and the host of the For Your Soul Podcast, a podcast devoted to sound doctrine and biblical truth. He holds a Masters of Divinity from Alliance Theological Seminary.
---
---