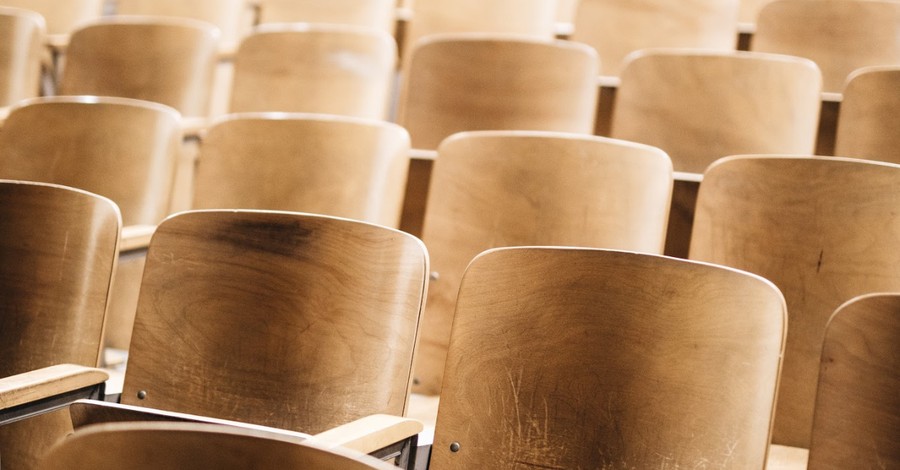 ---
A Florida teen has filed a discrimination lawsuit against his former school after allegedly being targeted by staff and students because of his Christian faith.
Nicolas Ortiz, who attended Mater Academy from 2018 to January 2022, claims he was mistreated by staff and students for bringing his Bible to school. According to the suit, Ortiz would often read his Bible during his free time to build his faith.
Representing Ortiz is The Dhillon Law Group, which filed a 206-page lawsuit against Mater Academy on Monday.
"Mr. Ortiz is experiencing something that no American should ever have to experience," the law firm's managing partner, Harmeet K. Dhillon, said in a statement.
"It's bad enough that the school has done nothing to stop the bullying from his peers, but have gone as far as joining in on targeting Mr. Ortiz for simply practicing his faith. This blatant violation of his first amendment rights is another example of how extreme so many in our education system have become, and why Dhillon Law Group is coming to Mr. Ortiz's defense."
According to The Christian Post, Ortiz was ridiculed and threatened by other students, publicly humiliated after his science teacher called him "ignorant" during class, and more because of his faith.
In September 2021, Ortiz reportedly had his Bible ripped apart by his peers while he was reading it during his free time. When Ortiz reported the incident, he was told by the vice principal to stop bringing the Bible to school altogether.
A month later, Ortiz was suspended for 10 days after he defended himself against a student who allegedly kicked his iPad out of his hands. The aggressor, on the other hand, reportedly never faced disciplinary action.
The lawsuit also noted that in December 20201, the U.S. Department of Homeland Security visited Ortiz's house after two students "made false, defamatory statements" on social media claiming "that Nicholas had made school shooting threats in the past, had threatened to shoot a fellow student that day, and that they should tell parents about the threat."
Despite the investigation deeming the claims baseless, Ortiz was suspended from Mater Academy for 10 days.
The suit also claims that when Ortiz's parents pulled their son out of the school in January, a copy of his student file "contained defamatory, falsified, and fraudulent records" about the teen.
"The December 2021 suspension documents accuse Nicholas of multiple felony offenses," the lawsuit said. "The statements are false and defamatory. Nicholas never made statements toward others. He never said he was going to shoot a kid or shoot the school. The school's statements were made with malice and the express intent to harm Nicholas' reputation."
As a result, Ortiz and his parents suffered severe emotional, reputational and economic damages."
"Imagine being falsely accused of threatening to shoot up a school. Law enforcement concluded that he was being pranked by fellow students, but that did not stop numerous parents from spreading the false accusation online," Dhillon Law Group partner, Matthew Sarelson, said.
"The students who spread false accusations against Mr. Ortiz were never disciplined in any way. Only Mr. Ortiz was suspended, without due process and for no valid reason," he added.
Ortiz and his parents "are seeking significant damages because the school has destroyed his educational experience."
Related:
Christian Nurse Who Lost Job over Cross Necklace Wins Lawsuit
llinois County Must Pay $370,000 for Requiring Christian Nurse to Perform Abortion Services: Judge
Delivery Service to Pay $50,000 for Firing Christian Employee Who Refused to Work on Sundays
School Suspends Christian Student after He Calls Homosexuality a 'Sin,' Lawsuit Says
Photo courtesy: Nathan Dumlao/Unsplash
---
Milton Quintanilla is a freelance writer. He is also the co-hosts of the For Your Soul podcast, which seeks to equip the church with biblical truth and sound doctrine. Visit his blog Blessed Are The Forgiven.