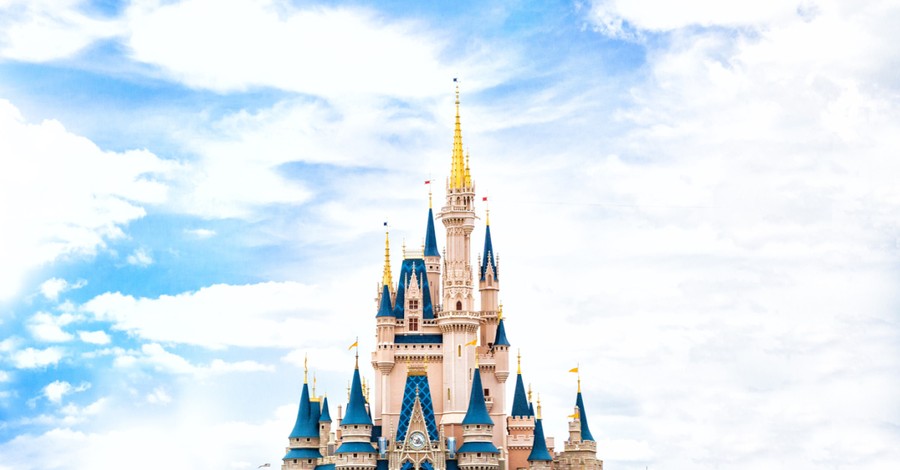 ---
The Florida House of Representatives and Senate have both approved a bill this week to strip Disney World of its self-governing status.
On Thursday, the Florida House voted to advance the legislation that would overturn the special district that allows the Walt Disney Company to have full control over its Orlando-based theme park.
The bill is now headed to Gov. Ron DeSantis's office for signature.
In recent weeks, Disney has spoken out against DeSantis for signing the Parental Rights in Education Bill, which prohibits schools from teaching about gender identity and sexual orientation in K-3rd grade classrooms. The bill was heavily criticized, with opponents calling it the "Don't Say Gay Bill."
"Disney and other woke corporations won't get away with peddling their unchecked pressure campaigns any longer," the Republican governor said on Wednesday. "If we want to keep the Democrat machine and their corporate lapdogs accountable, we have to stand together now."
A 1967 law created the Reedy Creek Improvement District, a private government, which allows Disney to "self-govern by collecting taxes and providing emergency services," NBC News reports.
According to CBN News, Disney can also carry out the government services of zoning, fire protection, utilities and infrastructure within its district.
The district spans over 27,000 acres in Orlando and its creation gave Disney the authority to build new structures and pay impact fees for the construction without the permission of a local planning commission.
During the company's plans to build in the 1960s, Disney officials initially intended to construct a futuristic city along with Disney World. The city, however, did not materialize, and the Epcot theme park was built instead.
Once the bill is signed into law, the special district will be dismantled on June 1, 2023.
On Thursday, the House also passed a Senate-approved bill that would eliminate Disney's exemption from a 2021 law concerning big tech censorship.
In 2021, Disney reported that it had over 80,000 employees in Florida, making it one of the biggest private employers in the Sunshine State.
Related:
Disney to Air GLAAD Ad Defending Transgenderism
68 Percent of American Voters Less Likely to Do Business with Disney over Its Push for More LGBT Content, Poll Shows
'We Have to Stand Up': Christians Hold Protest Outside of Disney Headquarters in California
Disney Filmmakers in Leaked Videos: 'Adding Queerness' to Children's Programs Is the Goal

Photo courtesy: ©Thomas Kelley/Unsplash
---
Milton Quintanilla is a freelance writer. He is also the co-hosts of the For Your Soul podcast, which seeks to equip the church with biblical truth and sound doctrine. Visit his blog Blessed Are The Forgiven.