Michael Foust
| ChristianHeadlines.com Contributor
| Wednesday, March 30, 2022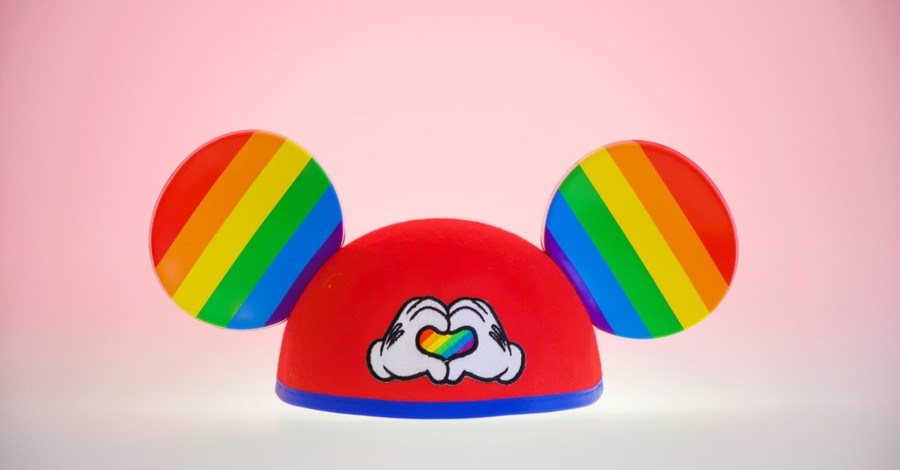 In a recent virtual meeting, a group of Disney filmmakers and employees said that they have been given the freedom to add "queerness" and LGBT characters to children's programming but believe much more needs to be done.
The comments occurred during an "all-hands" meeting following controversy about Florida's parental rights bill, which prohibits classroom instruction about sexual orientation and gender identity in kindergarten through third grade. Florida Gov. Ron DeSantis signed the bill into law.
Journalist Christopher F. Rufo, a fellow at the Manhattan Institute, released a series of videos Tuesday from the meeting.
Disney executive Karey Burke told attendees of the meeting that she is the "mother of two queer children – one transgender child, and one pansexual child" and wants to see more LGBT characters in Disney programs.
"We have many, many, many LGBTQIA characters in our stories, and yet we don't have enough leads and narratives in which gay characters just get to be characters and not have to be about gay stories," she said.
SCOOP: Disney corporate president Karey Burke says, "as the mother [of] one transgender child and one pansexual child," she supports having "many, many, many LGBTQIA characters in our stories" and wants a minimum of 50 percent of characters to be LGBTQIA and racial minorities. pic.twitter.com/oFRUiuu9JG

— Christopher F. Rufo ⚔️ (@realchrisrufo) March 29, 2022
Latoya Raveneau, who directed two episodes of The Proud Family on Disney Plus, said she previously had heard "whispers" – when she worked for other studios – that Disney does not allow LGBT characters in its programs. But she said that's not the case. The Proud Family includes a same-sex married couple.
"My experience was bafflingly the opposite of what I had heard," she said, adding that the showrunners "were super welcoming" of LGBT characters.
"Our leadership over there has been so welcoming to my not-at-all secret gay agenda," she said. "I don't have to be afraid to, like, let's have these two characters kiss in the background. I was just, wherever I could, just basically adding queerness [to projects]."
SCOOP: I've obtained video from inside Disney's all-hands meeting about the Florida parental rights bill, in which executive producer Latoya Raveneau says her team has implemented a "not-at-all-secret gay agenda" and is regularly "adding queerness" to children's programming. pic.twitter.com/eJnZMpKIXT

— Christopher F. Rufo ⚔️ (@realchrisrufo) March 29, 2022
Allen Martsch, a Disney production coordinator, discussed adding LGBT content to an upcoming Disney series, Marvel's Moon Girl and Devil Dinosaur.
"They've been really open to exploring queer stories," he said of the crew. "... We take place in modern-day New York – so making sure that that's an accurate reflection of New York. So I put together a tracker of our background characters to make sure that we have like the full breadth of expression.
"... It's not just a numbers game of how many LGBTQ-plus characters you have," Martsch added. "... The more centered a story is on a character, the more nuanced you get to get into their story. And especially with trans characters, you can't see if someone is trans – there's not one way to look trans. And so kind of the only way to have these canonical trans characters, canonical asexual characters, canonical bisexual characters, is to give them stories where they can be their whole selves."
SCOOP: Disney production coordinator Allen March says his team is committed to "exploring queer stories" and has created a "tracker" to make sure they are creating enough "gender nonconforming characters," "canonical trans characters," and "canonical bisexual characters." pic.twitter.com/ddSzw4aqQv

— Christopher F. Rufo ⚔️ (@realchrisrufo) March 29, 2022
Related:
DeSantis Blasts Media, Says LGBT Bill Protects Only K-3rd Grades
DeSantis Signs Bill Banning Instruction on LGBT Issues in K-3rd Grade Classrooms
What Disney's Interference with Politics Tells Us about Their Vision
Photo courtesy: ©Brian McGowan/Unsplash
---
Michael Foust has covered the intersection of faith and news for 20 years. His stories have appeared in Baptist Press, Christianity Today, The Christian Post, the Leaf-Chronicle, the Toronto Star and the Knoxville News-Sentinel.
---
---