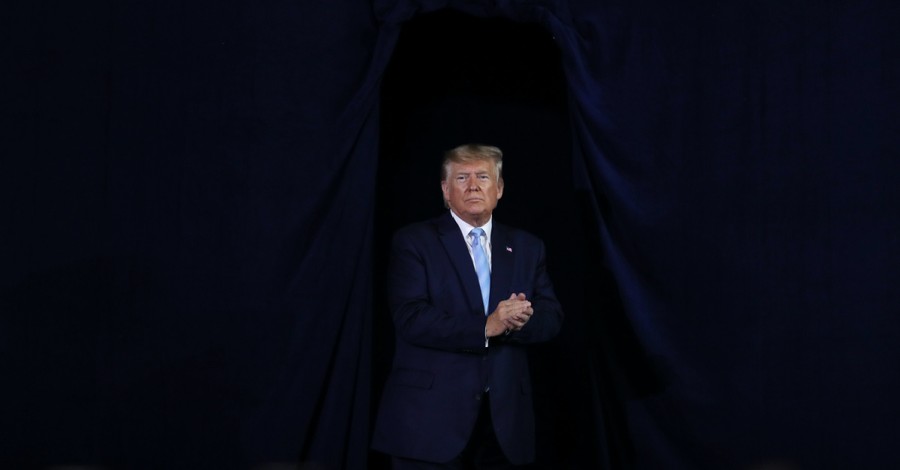 ---
As the 2020 presidential election draws closer, President Trump's evangelical outreach is rallying believers to get Trump re-elected in the name of religious freedom.
In late July, an event called "Evangelicals For Trump – Praise, Prayer and Patriotism" was held in Alpharetta, Georgia. The event featured special guests including, Pastor Paula White, Pastor Jentezen Franklin, Dr. Alveda King, Bishop Harry Jackson, Dr. Richard Lee, and Ralph Reed.
Christian champions for the President praised his support for conservative values while simultaneously warning of the Democratic Party's anti-religious agenda, the Associated Press reports.
Paula White-Cain, who is considered to be Trump's personal faith adviser, told his supporters that Joe Biden is "a Trojan horse for a very radical left agenda that is behind him that wants to take down our churches."
She added that Christians should the President over the "very deceptive media."
Dr. Richard Lee, founding pastor at First Redeemer Church in Atlanta, also spoke accusing several governors and mayors of "bossing the churches around … to see what you will do in case (Biden) gets in office and they can come after you."
Lee called the current Democratic Party "an evil party" that has been seized by the "the spirit of the anti-Christ." Lee distinguished, however, that he does not see Democratic voters as evil but as "wonderful people" who have "been deceived."
According to the AP, Trump's support of conservative values has led many Christians to overlook his personal and moral flaws, including his past support of abortion over two decades ago and an alleged affair.
Nevertheless, Trump's faith outreach leaders expressed their support for the President, flaws and all.
Trump "has never tried to act like a pastor," White-Cain told attendees in Georgia. "Let me tell you, he ain't ever going to be like one."
Ralph Reed, who founded the Faith & Freedom Coalition, implied that God ordained Trump, "with his imperfect past, and with his personality," to the White House.
The Evangelicals For Trump coalition was launched in January in order to encourage Christians to elect the President for a second term.
Each week, the coalition hosts three prayer calls praising Trump's accomplishments, with more than 100 held since the start of COVID-19.
The next "Evangelicals For Trump" event will be on August 6, in Las Vegas. Vice President Mike Pence is also slated to speak in Florida on Wednesday as part of his newly launched "Faith in America" tour that started in Wisconsin.
Photo courtesy: ©Getty Images/Joe Raedle/Staff
---
Milton Quintanilla is a freelance writer. He is also the co-hosts of the For Your Soul podcast, which seeks to equip the church with biblical truth and sound doctrine. Visit his blog Blessed Are The Forgiven.