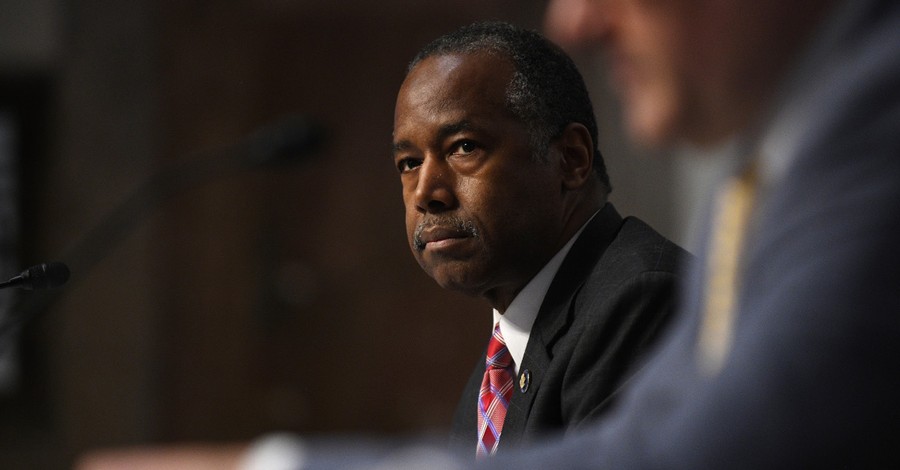 Renowned neurosurgeon and Housing and Urban Development Secretary Dr. Ben Carson is making the case for President Trump for re-election.
In an op-ed published by USA Today, Carson recounted how after losing in the 2016 primary season, God led him to realize Trump would become the next President of the United States.
"It was near the end of the 2016 primary season," he explained. "My campaign had suffered a loss after the Iowa caucus and New Hampshire primary, and I knew in the coming days that the Lord was leading me to step aside in favor of Donald J. Trump."
Carson shared that he was friends with Trump before the campaign and after losing the primaries, he told Trump that he would win the presidency because it was part of God's plan for the nation.
"I was optimistic about the future of our country based on what I had seen on the campaign trail. The evening of the last debate, I approached my fellow candidate and said, 'Donald, you're going to be the next president of the United States,'" he asserted.
"Donald looked back at me and said, 'Why do you think so, Ben?'"
"Because God is not done with our country, and because the American people haven't given up on it either," Carson recalled responding.
Despite growing up in poverty, Carson explained how his mother encouraged him to not be defined by their circumstances, especially as an African American.
"During my childhood, the African American community faced an uphill battle in our efforts to truly be treated equally," he recalled.
Carson would go on to graduate from Yale University and later become a pediatric surgeon at Johns Hopkins University and would perform "unprecedented life-saving procedures on infants."
While Carson worked hard in achieving success, it was ultimately his faith in God that allowed him to prevail.
"In America today," he wrote, "the educational opportunities and job prospects made available to the everyday American are far greater than when I was a child or young adult, especially for the Black community."
He explained how Trump's policies would only expand those opportunities for the Black community, including a record low unemployment rate before the pandemic.
Trump also "focused on historically black colleges and universities, achieved prison reform, and prioritized investment in vulnerable neighborhoods."
"Trump isn't a politician — we certainly know exactly what he's thinking, which makes him highly effective for the American people, and a threat to the Washington swamp," he continued.
Carson stressed the importance of freedom that Americans deserve, which meant "reduced government regulation, a less biased media, and more opportunity for prosperity."
"A vote for Trump is a vote for freedom," he asserted.
"I urge you to vote for my friend, Donald J. Trump for president of the United States of America."
Photo courtesy: ©Getty Images/Pool
---
Milton Quintanilla is a freelance writer and content creator. He is a contributing writer for Christian Headlines and the host of the For Your Soul Podcast, a podcast devoted to sound doctrine and biblical truth. He holds a Masters of Divinity from Alliance Theological Seminary.
---
---