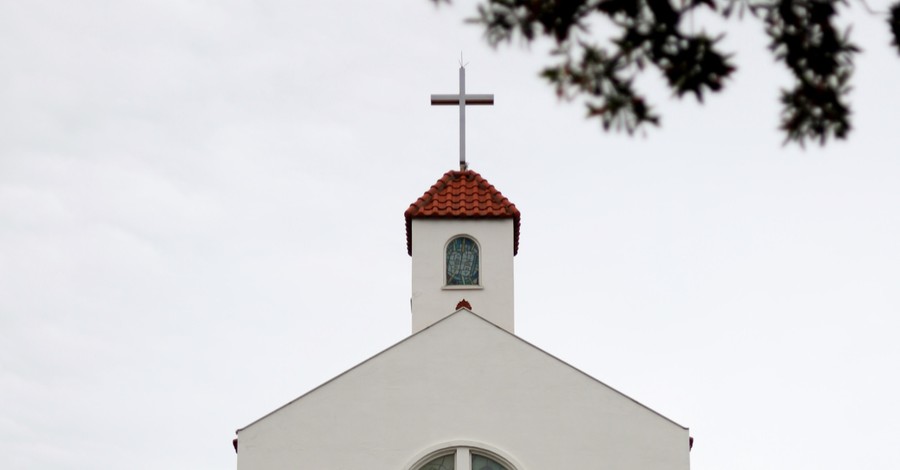 Crabapple First Baptist Church in Georgia announced the removal of 21-year-old Robert Long from its membership after he killed eight people across three Atlanta-based spas in a deadly shooting last week.
In a recent statement, the church asserted, "We were absolutely devastated at this senseless loss of life and callous disregard for human beings created in the image of God. We grieve for the victims and their families, and we continue to pray for all of those affected by this heinous crime as they deal with unimaginable pain and sorrow."
The church noted that they were "absolutely distraught" that the gunman was a member of their congregation.
"We watched Aaron grow up and accepted him into church membership when he made his own profession of faith in Jesus Christ. These unthinkable and egregious murders directly contradict his own confession of faith in Jesus and the gospel," the church added in the statement.
The Baptist church condemned Long's actions as well as his motive behind the shooting, in which he told police that he struggled with sex addiction and he was trying to "eliminate" temptation.
The church placed the blame solely on Long "for his evil actions and desires" and not the victims after the church received multiple questions, including if they teach that "women are responsible for men's sexual sin against them?"
"We categorically reject this idea," the church asserted. "Each person is responsible for his or her own sin. In this case, the shooter is solely responsible for his heinous actions, not the victims who were targeted."
Long's actions "do not in any way reflect the biblical character of a true follower of Jesus Christ and member of His Church," the church said, explaining that they have completed "the process of church discipline" to revoke his membership from the church "since we can no longer affirm that he is truly a regenerate believer in Jesus Christ (1 Cor. 5)."
Out of an abundance of caution and out of concern for the safety of the Crabapple First Baptist Church community, the church shut down their website and social media.
"We ask that all Christians would join us in praying for the families of the victims, the communities affected, the Long family, and the Crabapple Church family," the church stated." We believe in a Holy and Righteous God who abhors evil and will judge all sin in perfect justice. We also believe that this Holy God so loved the world that He sent His only Son, that whoever believes in Him shall not perish but have eternal life."
Related:
8 Dead in Mass Shooting at Atlanta Spas, Gunman Claims He Was Trying to 'Eliminate' Temptation due to Sex Addiction
Gunman Kills 10 People, Including Police Officer, at Colorado Supermarket

Photo courtesy: Nagesh Badu/Unsplash
---
Milton Quintanilla is a freelance writer and content creator. He is a contributing writer for Christian Headlines and the host of the For Your Soul Podcast, a podcast devoted to sound doctrine and biblical truth. He holds a Masters of Divinity from Alliance Theological Seminary.
---
---