Mikaela Mathews
| ChristianHeadlines.com Contributor
| Monday, November 11, 2019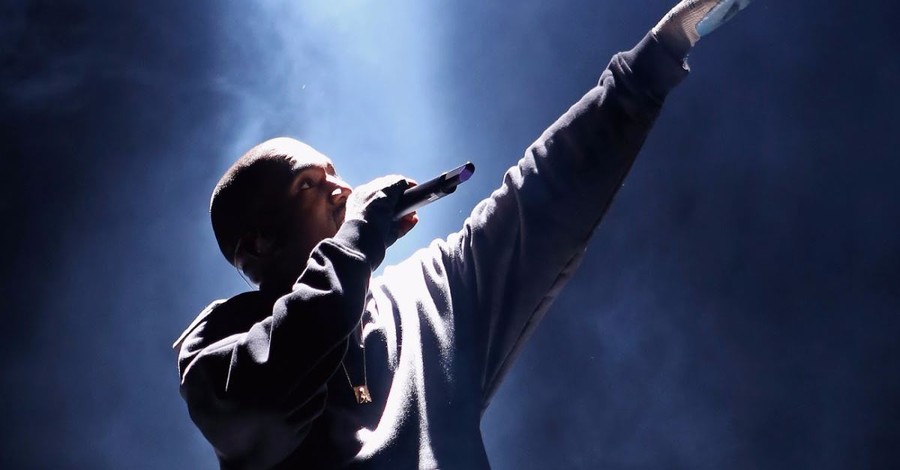 ---
In a recently released music video for the song Follow God, Kanye West's father shares what it means to walk with God.
"Like, as I stand here today, I'm reminded of the first time my children ever got the opportunity to be in snow, and when we walked outside in the snow, they were very fearful in terms of the steps that they would take," West's father, Ray, said as the pair walked through snow on his ranch in Cody, Wyoming, as reported by Faithwire.
"What I did was I walked in front of them, and I took steps, and I said to them, 'Instead of creating your own footprints, walk in the footprints that I've already made.'"
The song Follow God mentions Kayne's father several times and his teaching about God.
"This is like a movie, but it's really very lifelike / Every single night, right, every single fight, right? / I was looking at the 'Gram and I don't even like likes/ I was screaming at my Dad, he told me, 'It ain't Christ-like,'" West raps in the song.
Ray West, according to Heavy, was a part of the Black Panther Party in the '60s and '70s. But it was Kayne's birth that changed his father's path and became one of the first black photojournalists at the Atlanta Journal-Constitution. He received several awards for his work, including photos of Maya Angelou, Rev. Ralph David Abernathy, and President Ronald Reagan.
Being a father caused anxiety for Ray. He confided with his ex-wife, Donda West, that he didn't know if he could be "a good father." He later told VH1 that after he split with his wife that he had "lost touch with what was important."
Ray was diagnosed with prostate cancer in the summer of 2018, but his treatments are working. Ray's ex-wife Cheryl Carmichael West shared that the news of his father's sickness shook Kanye. "Sometimes you need other events to trigger bigger events," she said. "It could have triggered something bigger in Kanye because he is super close to his dad after his mom's death."
At the end of the music video, Kanye confided with his audience on his relationship with his dad.
"It took me 42 years to realize that my dad was my best friend. He asked me, 'How many acres is this [on his Wyoming ranch]?' I told him '4000.' He replied with these three words: 'A black man?'"
West's album Jesus is King hit No. 1 on Top Christian Albums and Billboard 200 Charts last week. 
Photo courtesy: Getty Images/Jerritt Clark/Stringer
Video courtesy: Kanye West