Mikaela Mathews
| ChristianHeadlines.com Contributor
| Monday, January 27, 2020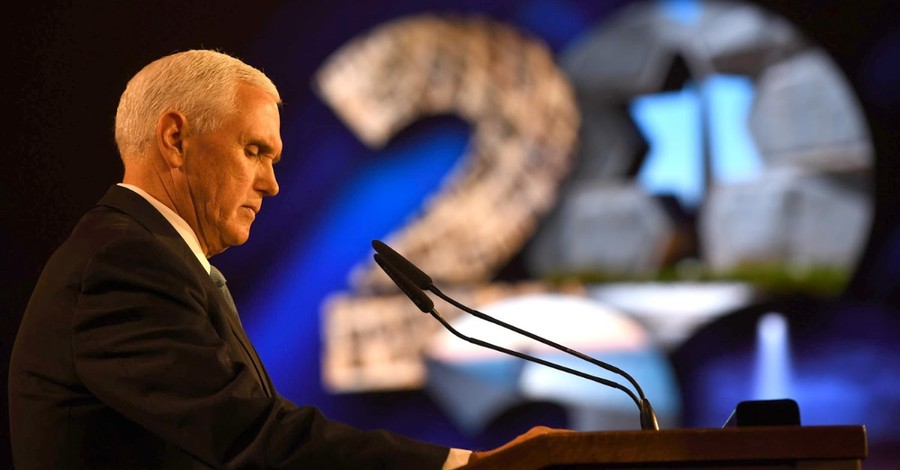 ---
Late last week, over 40 world leaders landed in Tel Aviv, Israel, to commemorate the 75th anniversary of the liberation of the Auschwitz concentration camp and to declare "never again" in the World Holocaust Forum.
Vice President Mike Pence was in attendance, as well as representatives from the three other Allied powers—Russian president Vladimir Putin, UK's Prince Charles, and French President Emmanuel Macron.
"We gather on this occasion, here on Mount Herzl, to fulfill the solemn obligation, an obligation of remembrance to never allow the memory of those who died the Holocaust to be forgotten by anyone, anywhere in the world," Pence said in his opening speech.
For the Vice President committed to his Christian beliefs, the trip was also a spiritual one, according to CBN.
"For Christian believers, we're grounded in the conviction that we're called to bless Israel," he said. "The Bible tells us that those who bless her will be blessed and those who curse her will be cursed.
"Really, since before the American founding, Americans called for the restoration of Israel to the Promised Land. And when Israel was restored in 1948, America was the first nation on earth to recognize the Jewish State of Israel. And we've been with them every step of the way because its' a heart connection," he said.
There was a new level of urgency at the fifth anniversary of the forum as violent antisemitism rises in Europe. Last year, Germany released a report warning the country of an increase in antisemitic attacks, particularly by Islamist extremists. And the US has reeled from several shootings at synagogues in recent years.
In his speech, Pence encouraged people to remember the past in order to honor the future.
"…Memory is the constant obligation of all generations," he said. "And today, we pause to remember what President Donald Trump rightly called 'the dark stain on human history,' the greatest evil ever perpetuated by man against man in a long catalog of human crime …
"Today we remember when the powerless cry for help and the powerful refuse to answer."
Photo courtesy: ©Getty Images/Pool
---
Mikaela Mathews is a freelance writer and editor based in Dallas, TX. She was the editor of a local magazine and a contributing writer for the Galveston Daily News and Spirit Magazine.