Mikaela Mathews
| ChristianHeadlines.com Contributor
| Thursday, March 12, 2020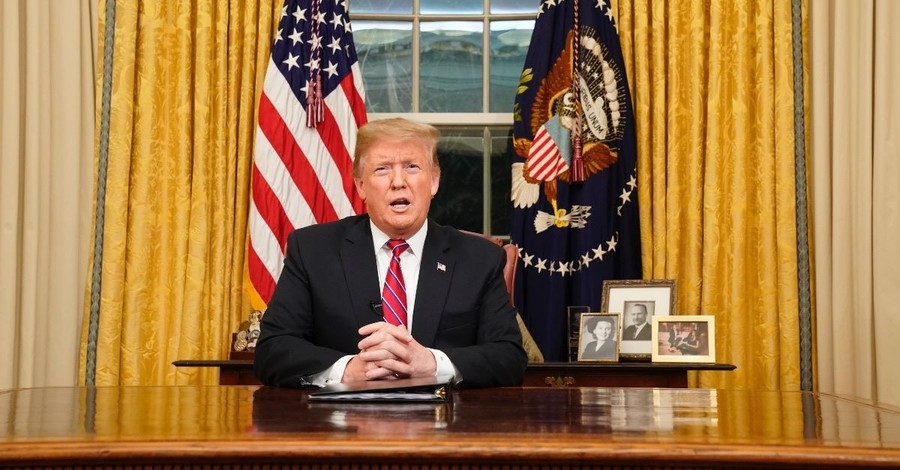 ---
In a rare Oval Office video last night, President Trump announced that travel to most of Europe will be suspended for 30 days in light of the growing coronavirus threat.
"We made a lifesaving move with early action on China. Now we must take the same action with Europe," the President said, according to the Associated Press.
The restriction includes 26 European countries, though not the United Kingdom. Americans who have "undergone appropriate screenings" will also be exempt from the restriction, as well as legal permanent residents or immediate family of US citizens. The US will continue to monitor its borders to determine if it's appropriate to re-open them earlier.
In his speech, the President condemned Europe for not acting quicker and that the spread occurred by European travelers.
Though Trump indicated that travel to all of Europe would be suspended, Homeland Security later stated that the restrictions would apply only to those who have been to the "Schengen Area." This area includes France, Italy, Germany, Greece, Austria, and Belgium—countries that have been hit the hardest with the virus.
The Trump administration is encouraging anyone who has traveled to Europe to "voluntarily quarantine" themselves for 14 days.
The announcement comes as country reels from the spread of the virus. States have canceled public events, including South by Southwest in Austin, and universities are encouraging students to stay home. Last night, the NBA also suspended its season and actor Tom Hanks, with his wife Rita Wilson, announced they had tested positive for COVID-19, as well.
Service members, Defense Department civilians and their families are also being restricted with a 60-day travel ban from and through China, Iran, South Korea and Italy.
Critics of the announcement, however, believe that "most of Europe is as safe as the US," according to Georgetown University public health expert Lawrence Gostin. Despite the restrictions, Congress' attending physician believes there could be 70 million to 100 million cases in the US. So far, there have been just under 130,000 confirmed cases globally.
A majority of the people ultimately have recovered from the virus in about two weeks.
"For all Americans, it is essential that everyone take extra precautions and practice good hygiene," Trump said. "Each of us has a role to play in defeating this virus."
Photo courtesy: ©Getty Images/Pool
Video courtesy: ©Fox News
---
Mikaela Mathews is a freelance writer and editor based in Dallas, TX. She was the editor of a local magazine and a contributing writer for the Galveston Daily News and Spirit Magazine.