Mikaela Mathews
| ChristianHeadlines.com Contributor
| Wednesday, October 30, 2019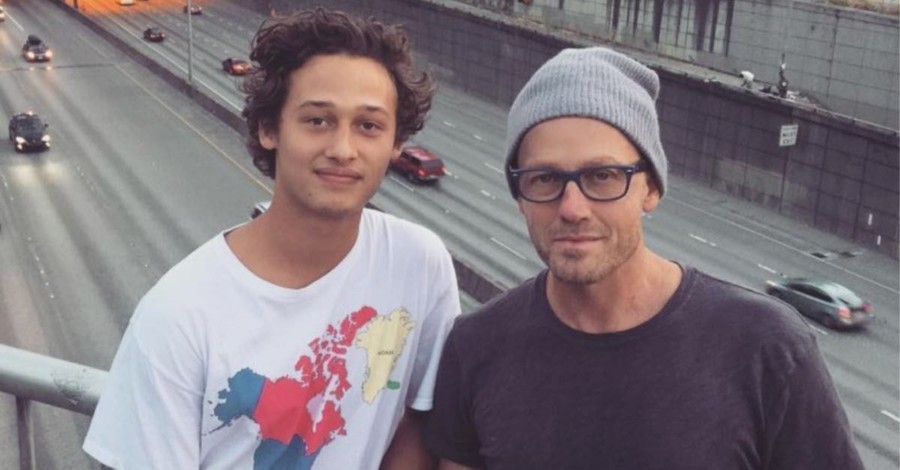 In the wake of his 21-year-old son's death, recording artist TobyMac has created the Truett Foster Foundation to help other aspiring creatives pursue their dreams.
"Truett Foster Mckeehan had an untamable grand personality and dreams to match. Since the age of 12, he knew he wanted to make music. Dreams are so important to kids growing up. Too many kids do not have the financial ability to pursue their dreams. We want to use this fund to help kids do just that. Get an education, to pursue music, to get the chance to live their dream. Truett would have loved that," the foundation's website explains.
Scholarship recipients will come from The Global Orphan Project with the help of TobyMac and his wife, Amanda.
Earlier this month, the Grammy-award winning artist announced the unexpected death of his son in their home. TobyMac was on tour in Canada when he heard the news and traveled back home to be with his wife and four other children. The remainder of the tour has been canceled.
Similar to his father, Mckeehan was a musician and had released songs and videos under his stage names of Shiloh, truDog, and TRU. Though not a Christian artist, he also collaborated with his dad on a few songs as well. A few days prior to his death, the aspiring artist performed his first live show at the Factory in Franklin, Tennessee.
"As I stood in the audience and watch my son bring joy to a room, I was as proud as a 'pop' (as Tru called me) could be," TobyMac said. "It was the culminating moment of a dream that he had since he was 12. It couldn't have been sweeter. Our music and what we say lyrically couldn't be more different, but the outcome was much the same…offering a room full of people a few minutes of joy in a crazy world."
The Mckeehan family has held fast to God's promises in the midst of their grieving.
"My wife and I would want the world to know this…We don't follow God because we have some sort of under-the-table deal with Him, like we'll follow you if you bless us. We follow God because we love Him. It's our honor. He is the God of the hills and the valleys. And He is beautiful above all things."
H/T: The Christian Post
Related: 
Truett Foster McKeehan – Son of Christian Rapper TobyMac – Dies at 21
TobyMac Releases Gut-Wrenching Statement Following the Death of His 21-Year-Old Son
Photo courtesy: TobyMac Facebook
---
---