Mikaela Mathews
| ChristianHeadlines.com Contributor
| Wednesday, February 5, 2020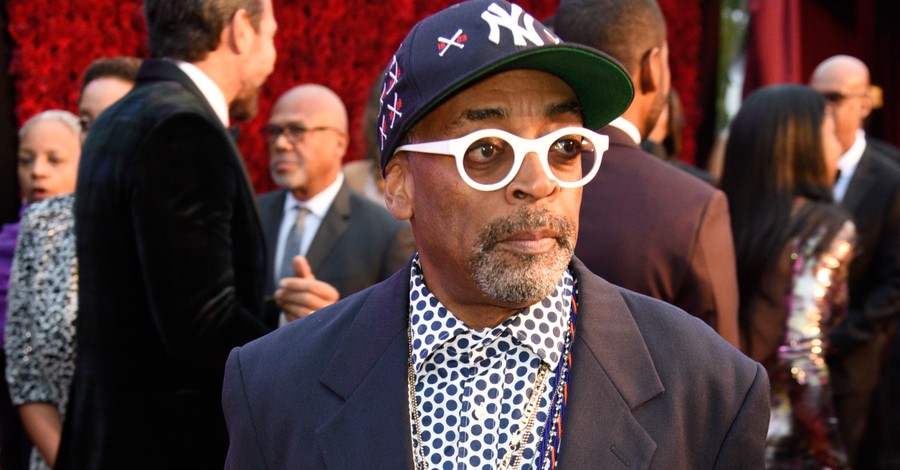 ---
Controversial director Spike Lee told Rev. Al Sharpton this week that the senators who vote to acquit Trump in his impeachment will "burn in hell," according to Faithwire.
In an interview with Lee on MSNBC, the BlacKkKlansman director asked Sharpton if senators had to put their hands on the Bible when they took an oath during the impeachment trial. Sharpton responded that he believes there was a Bible on a podium, though he wasn't sure if they physically had to put their hand on it.
"They're going to burn in hell if they put their hand on that Bible," Lee said with laughter.
Sharpton joined in the laughing.
"I wouldn't want to be standing [next] to none of those guys, because they're gonna be struck by lightning," Lee said. "History will say they were on the wrong side of history. The wrong side, the wrong side. So everybody—here's the thing. I'm not speaking for anybody but myself. This is me speaking, everybody. Whoever comes out of the Democratic convention, I'm voting for, because we cannot have another four years of Agent Orange."
Film Director and Activist Spike Lee shares his thoughts on impeachment and the importance of voting in the 2020 election live on #PoliticsNation pic.twitter.com/fDhd2GFToc

— Reverend Al Sharpton (@TheRevAl) February 2, 2020
Lee has long been a vocal critic of the president. In an interview with CNN's Anderson Cooper, Lee questioned Trump's supporters.
"I think that people out there really look in their heart and I truly believe know what's right and wrong. You know that," Lee said. "And a lot of these people getting behind this guy … they're gonna be on the wrong side of history with him … For money? What are you doing it for? I mean … you kneel down before the altar of the almighty dollar, then I guess all bets are off."
After his Academy Award win for BlacKkKlansman, he used his platform to further criticize the president, according to the Guardian.
"The 2020 presidential election is around the corner," he said. "Let's all mobilize, let's all be on the right side of history. Make the moral choice between love versus hate. Let's do the right thing! You know I had to get that in there."
Trump later responded to the speech: "Be nice if Spike Lee could read his notes or better yet not have to use notes at all when doing his racist hit on your president."
Photo courtesy: ©Getty Images/Paul R. Giunta/Stringer
---
Mikaela Mathews is a freelance writer and editor based in Dallas, TX. She was the editor of a local magazine and a contributing writer for the Galveston Daily News and Spirit Magazine.