Mikaela Mathews
| ChristianHeadlines.com Contributor
| Thursday, June 6, 2019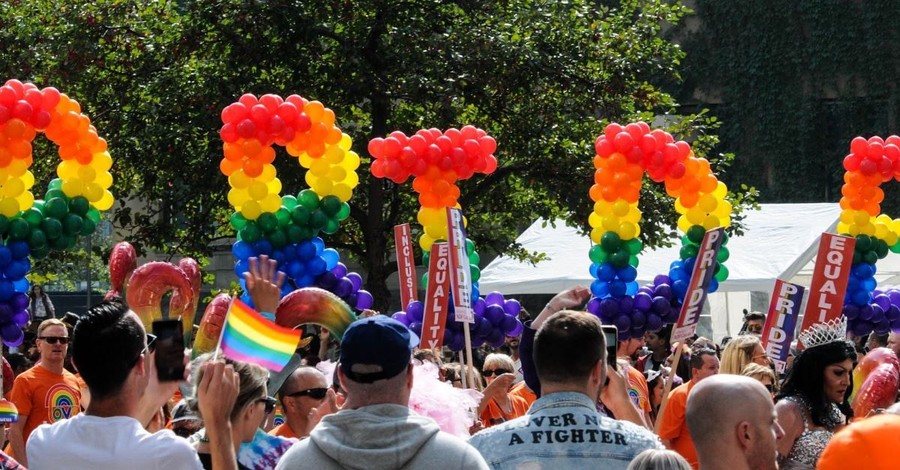 In response to a tweet by a Catholic bishop, The Viewco-host Sunny Hostin said she knows Jesus would attend a pride parade "with pride," further contending that "being at a pride parade would be much safer for a child than it has been to be in a Catholic church for many years." 
Over the weekend, Bishop Thomas Tobin from Rhode Island tweeted admonitions about upcoming pride parades.
"A reminder that Catholics should not support or attend LGBTQ 'Pride Month' events held in June," the tweet read. "They promote a culture and encourage activities that are contrary to Catholic faith and morals. They are especially harmful for children." 
As a Catholic, Sunny had a different view. "This practicing Catholic will be supporting and attending LGBTQ Pride events. And so will my Catholic children. You should be ashamed," she tweeted.
While on air Monday, Hostin voiced her opinion that her faith is contrary to anti-gay views. "My faith always taught me, 'What would Jesus do?' And I know Jesus would attend that Pride Parade," she said.
"And I also know that God is love, Jesus is love, love is love," she continued. "For a Catholic bishop to come out and say something like that given the history of pedophilia in the Catholic church, given what the Catholic church has hidden about the abuse of children, some would say that being at a pride parade would be much safer for a child than it has been to be in a Catholic church for many years," she added.
According to Christian Post, she also revealed that she nearly left the Catholic Church because of its mishandling of sex abuse cases.
Father Edward Beck, a Catholic priest and CNN Religion Commentator, agreed with Hostin saying, "Anti-gay rhetoric and actions are in direct contradiction not the attitude of welcome and acceptance that @Pontifex is trying to engender in his Papacy. ALL are God's children, and the right to celebrate uniqueness and 'belovedness' is an entitlement of all."
But not all priests came to Hostin's side. Catholic League President Bill Donohue agreed with Tobin. "This year's PrideFest on June 15 is called 'Live Your Truth,'" he said. "'Live Your Truth' is an oxymoron: While there are many opinions, there is only one truth. And it is one that Bishop Tobin accurately enunciated on June 1."
Tobin followed up with his statement after the controversy. He clarified that his motivation was not to be hateful, but to lead his people with faithfulness to God as compassionately as possible.
Photo courtesy: Toni Reed/Unsplash
---
---