Mikaela Mathews
| ChristianHeadlines.com Contributor
| Tuesday, October 27, 2020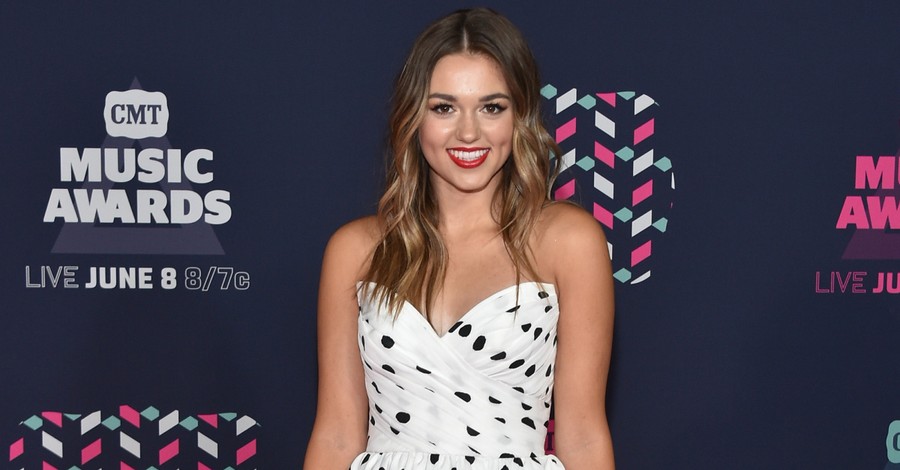 ---
Sadie Robertson Huff, pregnant with her first child, was admitted to the hospital recently due to COVID-19 complications. She has since been discharged and is now resting at home.
"I'm not going to lie, this has been one of the most challenging things," she wrote in an Instagram post. "I got Covid-19 and ended up getting very sick. I know everyone experiences covid differently, but wow these symptoms are wild. I've definitely struggled through this one!"
Robertson told her 3.9 million Instagram followers that Baby Huff "is doing great and healthy." But the experience tested her faith in a new way. She confessed, "I've learned a lot and I have been challenged in a lot of new ways. I will say my dependency on Jesus has never felt greater in some of the hardest moments of this sickness."
Robertson shared that she is grateful for her swift recovery and "a Savior who is with me in these moments that feel rather lonely."
Thousands of people commented well wishes for the 23-year-old author and speaker.
Earlier this month, Robertson announced her pregnancy with her husband Christian Huff on Instagram.
"We are thankful to be carrying a miracle into the world! Baby, you are already loved and already believed in. Can't wait to welcome you into the world with all the joy, hope, and excitement you will bring into the life of so many by your miraculous incredible life," she wrote.
Robertson will talk about her experience healing from COVID-19 on her podcast, Whoa, That's Good this week, with her mom and sister who were also diagnosed.
The US is experiencing another surge in COVID-19 cases as cooler weather ushers in. "I think we're right now at the cusp of what's going to be exponential spread in parts of the country, said former FDA Commissioner Dr. Scott Gottlieb to CNN. "We really have two or three months of the acute phase of this pandemic to get through."
Related:
Duck Dynasty Star Sadie Robertson Huff Announces Pregnancy
Photo courtesy: ©Getty Images/Mike Coppola/Staff
---
Mikaela Mathews is a freelance writer and editor based in Dallas, TX. She was the editor of a local magazine and a contributing writer for the Galveston Daily News and Spirit Magazine.