Mikaela Mathews
| ChristianHeadlines.com Contributor
| Tuesday, November 5, 2019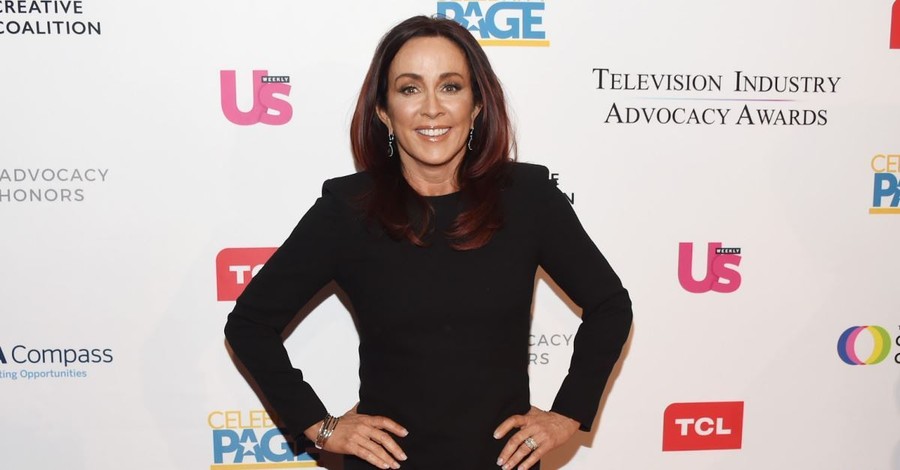 ---
Actress Patricia Heaton says she hopes Kanye West stays strong in his faith despite, inevitably, being ridiculed for his faith.
"It's very hard," Heaton said in an interview with the Christian Post. "I think when someone of his stature in the industry and someone who has his amount of fame makes that kind of proclamation, people then really watch and scrutinize everything he does to catch him falling down. I hope that he is able to handle that because that's what's going to happen."
The 61-year-old actress is a devout Catholic and has said she is praying for Kanye West. She has also often used her platform to talk about Jesus.
"I think that if you have the Christian perspective that this time we have on Earth is actually very small compared to eternity, and that our lives are so filled with nonessential information—especially with the advent of social media—there has to be someone talking about eternal things and talking about our souls, and people actually are hungry for that, even if they aren't aware of it."
The Everybody Loves Raymond star's career started rocky at the age of 30. She moved to LA, according to Christianity Today, with zero prospects or an agent. It wasn't until she had reached a breaking point that God started to bring her success. After coming home from a mission trip to a Mexican orphanage, she felt a wave of peace.
"I said to [God] literally, pretty much out loud, 'I will go back to Mexico or to whatever mission field you want to send me to, but I have a few auditions here in LA so I'm going to keep doing those. If you want me to change course, I will do it gladly, but you have to open the door really wide in one direction or another," she said. Shortly after was when she began getting more acting work.
Her latest show, Carol's Second Act, features Heaton in a lead role as a 50-year-old divorcee who finally follows her dream of becoming a doctor.
"As long as you're breathing there's purpose for you on this Earth," she said. "What I love about Carol's Second Actis that it's talking about people who are older in our society who have often been dismissed. But I think wisdom and experience in life is needed in this day and age. That you have older people who have this perspective of what lasts and what's important. And I think it's important for young people to have that in their society."
Photo courtesy: Getty Images/Amanda Edwards/Stringer