Mikaela Mathews
| ChristianHeadlines.com Contributor
| Thursday, August 29, 2019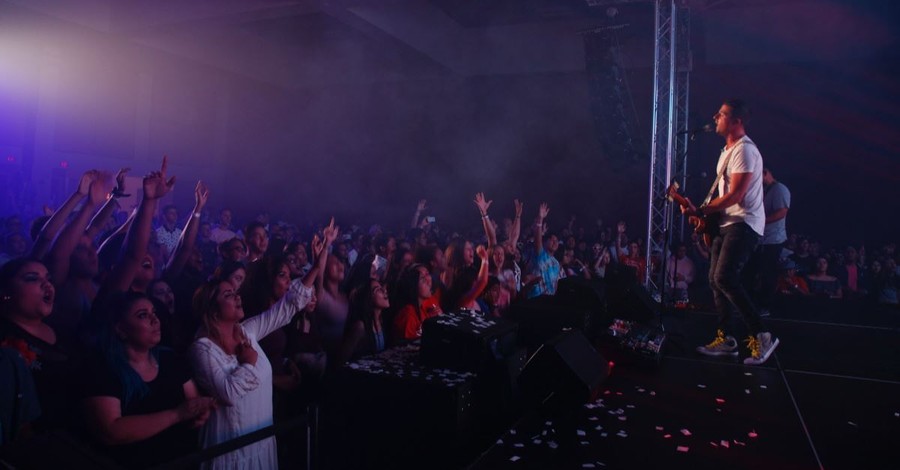 A new study by LifeWay Research reveals that most churches no longer bicker over music.
"The distance between what used to be traditional and contemporary are much closer than what they were 20 years ago," Mike Harland, director of LifeWay Worship said. "Disagreement has begun to wain in most churches, and what a wonderful thing that is."
Out of 1,000 Protestant pastors surveyed, only 15% said that their biggest challenge to navigate is music preference. A previous LifeWay Research study also showed that only 5% of churchgoers would leave their church should the music style change. A doctrinal shift—for 54% of them—would be a far more important reason to leave.
The piano remains the most played instrument for 4 in 5 churches, and hymnals have not become as unpopular as believed with 69% of churches still using them.
There's a divide between the old and new with 47% of churches using an organ while 46% use a praise band. But, African American pastors (48%) are more likely to include songs that only feature a choir.
Differences lie between a church size and denomination, as well. Churches with 250 or more in attendance use a rhythm section or praise band music (75%).
Pentecostal churches also are more likely to use a praise team or band music (73%) while Lutheran pastors indicated they more regularly use organ music (88%).
Even the location dictates music preference. Churches in the Northeast (58%) and Midwest (54%) are more likely to use organ music than those in the South (43%) and West (36%).
Tensions between the music leader and pastor have also improved. More than 9 in 10 pastors (93%) maintain a healthy respect with their music leaders and 71% say they collaborate in planning worship services.
Many churches also pay for at least a portion of the music worship experience. Seventy-three percent of pastors have written checks for vocalists or musicians. But only about half of churches pay their music leader. Churches with higher attendance (250 people or more) are more likely to pay their music leader (68%).
"Many churches are able to meet their typical musical needs without paying musicians and vocalists," said Scott McConnell, executive director of LifeWay Research. "But churches are not isolated. They tap into talent from other churches when needed, and many intentionally use musical guests to enhance worship experiences."
Regardless of the numbers, however, most churches can agree on the value of worship through song.
"Singing corporately with the body of Christ is something every disciple should care about because it is something God commanded us to do," Harland said. "Colossians 3:16 says, 'Let the word of Christ dwell richly among you, in all wisdom teaching and admonishing one another through psalms, hymns, and spiritual songs, singing to God with gratitude in your hearts.'"
Photo courtesy: Edward Cisneros/Unsplash
---
---