Mikaela Mathews
| ChristianHeadlines.com Contributor
| Tuesday, February 25, 2020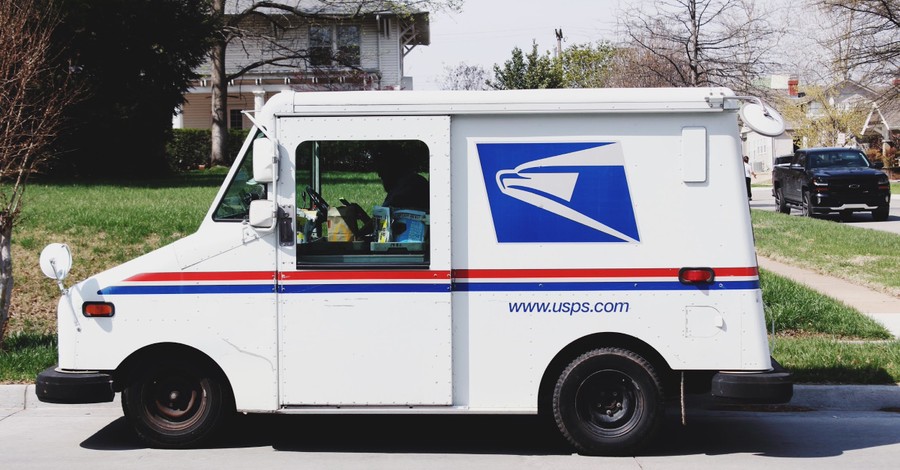 Evangelical Christian and former mail carrier Gerald Groff is suing the United States Postal Service for forcing his resignation after he refused to work on Sundays.
According to the Associated Press, Groff claimed that the government agency placed increasing restrictions on him and "needlessly disciplined him." The lawsuit alleges that USPS even suspended him for as long as two weeks when he would not work on Sundays.
The Pennsylvania mail carrier offered to work on Saturdays, evenings, and holidays in order to make up for missed time.
"In a free and respectful society, government should recognize the differences among us that make us great, rather than punishing those differences, particularly when those differences result from our sincerely held religious beliefs," said David Crossett, an attorney representing Groff.
According to Faithwire, USPS enforced the new Sunday delivery rule shortly after it partnered with Amazon.
Groff hopes that the lawsuit will allow him to go back to his work with religious accommodation, as well as receive back pay for the time after he was forced to resign. He's also asking for an unspecified amount for emotional damages.
"Employers are actually required to provide reasonable accommodations," said Jeremy Samek, another attorney representing Groff. "[A]t the end of the day, Mr. Groff wants his job back. It's important for him, but it's also important for lots of other people who work for the federal government or the post office that they be able to continue their employment and to continue to observe their religious beliefs."
Late last year, the USPS was hit with another religious freedom lawsuit when the government agency prohibited customers from requesting custom stamps with religious content.
"USPS offers its own version of a religious stamp, but, ironically, it will not allow religious Americans to personalize stamps containing an expression of their own religious beliefs for their own use," said Jeremy Dys, an attorney with the First Liberty Institute, which is suing the USPS.
Photo courtesy: Pope Moysuh/Unsplash
---
Mikaela Mathews is a freelance writer and editor based in Dallas, TX. She was the editor of a local magazine and a contributing writer for the Galveston Daily News and Spirit Magazine.
---
---