Mikaela Mathews
| ChristianHeadlines.com Contributor
| Tuesday, March 3, 2020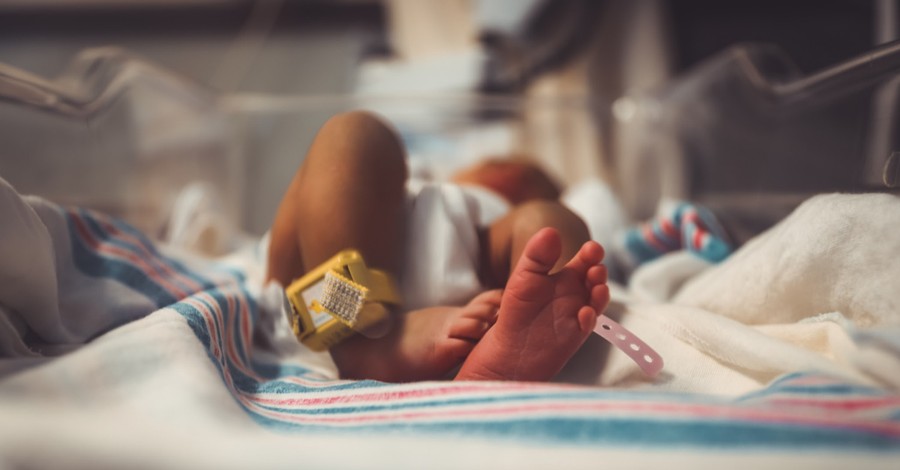 ---
West Virginia Gov. Jim Justice signed a 'Born Alive' bill on Monday, which would penalize doctors who refused medical care to a child born after a failed abortion. It passed the Senate unanimously, according to ABC News.
According to critics, however, the bill was largely symbolic because infanticide is already a crime in the state. Currently, abortions are only legal until 20 weeks gestation in West Virginia.
"A child born alive who would somehow be killed, that would be murder," said Harrison County Sen. Mike Romano. "It would clearly be murder, there's nobody doing that and if they do do it, they're in jail."
Another Democrat questioned the validity of the bill, saying that it aims more for political points around election season instead of helping to fix the state's other problems.
Elizabeth Nash, state policy analyst at the Guttmacher Institute agreed. "We are looking at probably more of a political issue being raised rather than something that's substantive," she said. Bills such as this are often introduced around election season by Republicans to "gin up the base in some way."
Others, however, believe that the measure will protect infants should laws change, according to WHSV.
"Yeah, there might be laws that protect the life of newborns," said Del. S Marshall Wilson, an Independent who represents Berkeley County. "That might change tomorrow."
Justice held a ceremonial signing of the bill earlier this week to celebrate its passage.
"This is an absolute no-brainer as far as I'm concerned," he said. "… It's unbelievable that we even have to go through this process for something that seems like it's just common sense. But, at the same time, we should be really proud that we're defending the lives of our most vulnerable."
On a federal level, a similar bill has not been as successful, as previously reported by Christian Headlines. Late last year, House Democrats blocked a bill that would penalize medical professionals for not providing care after a botched abortion.
"Infanticide is already illegal in every state. Congress reaffirmed that fact with its passage of the bipartisan Born-Alive Infants Protection Act in 2002. I support that law, which is still in effect. There is no need for additional federal legislation on this topic," said Sen. Tim Kaine (D-VA).
Supporters, however, argued that nearly 150 newborns had died after a failed abortion from 2003 to 2014, "a statistic that the CDC acknowledged likely was an underestimate."
Photo courtesy: Charles Eugene/Unsplash
---
Mikaela Mathews is a freelance writer and editor based in Dallas, TX. She was the editor of a local magazine and a contributing writer for the Galveston Daily News and Spirit Magazine.