Mikaela Mathews
| ChristianHeadlines.com Contributor
| Tuesday, January 14, 2020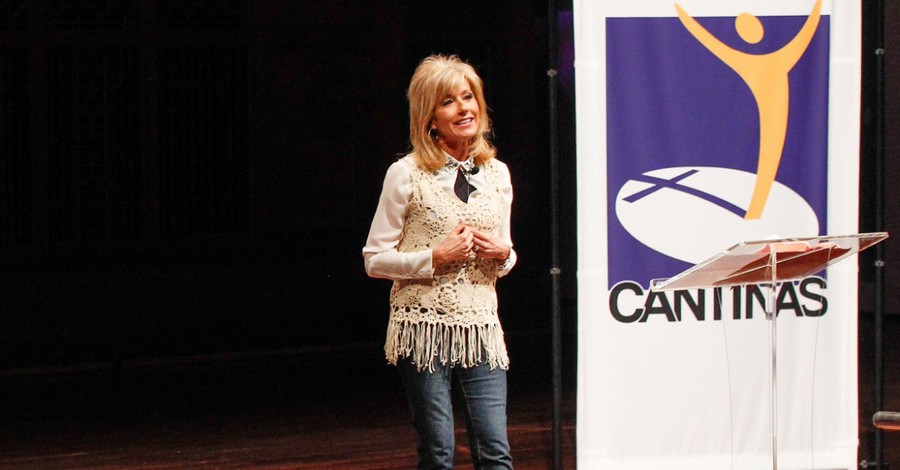 Authors and speakers Beth Moore and Christine Caine marched around a Dallas hospital on Monday in prayer for their friend Priscilla Shirer during her lung surgery, according to the Christian Post.
As Christian Headlines previously reported, Shirer underwent surgery on Monday to remove a nodule in her left lung. The actress had discovered it three years ago and was able to push back surgery until yesterday. The news came only a few weeks after the passing of her mother, Lois Evans, and in the midst of a grieving season for the Evans family as they also mourn the passing of Dr. Tony Evans' father, sister, and niece.
Though Shirer was optimistic about her surgery, her friends rallied around her to pray. In an Instagram video posted at 6 AM on Monday morning, Moore and Caine said they were "armed and dangerous" while holding a Bible.
"In the cab on the way to the hospital where our friend is having surgery," Moore said. "Armed and dangerous. And yes we will no doubt march around the hospital seven times like it's Jericho. We may stop short of praise dancing with banners in the waiting room."
Caine also shared: "Sometimes you need a double-barreled approach when you are going into active intercessory prayer for your friend who is having surgery. This is real sisterhood. No woman left alone. Whether she wants to be or not! Spirit and Truth working together."
The day before, Moore helped Shirer and her family prep for the surgery. "When you've had a few really tough weeks and you're on the eve of a few more tough ones but then your people show up—cooking and cleaning and making a celebration out of thin air," Shirer said on Instagram with a photo of the two.
Later on Monday, after the surgery, Moore shared a small update:
"[Priscilla] did very, very well through the surgery. The surgeon said that it went according to plan. Her body is strong and we just have every anticipation she will heal up well … I know you'll keep praying for her … Chris [Caine] and I got to see her and had a few precious moments with her. She's a rockstar to us … Keep praying for her!"
Photo courtesy: ©Getty Images/Terry Wyatt/Stringer
---
Mikaela Mathews is a freelance writer and editor based in Dallas, TX. She was the editor of a local magazine and a contributing writer for the Galveston Daily News and Spirit Magazine.
---
---