Mikaela Mathews
| ChristianHeadlines.com Contributor
| Thursday, May 16, 2019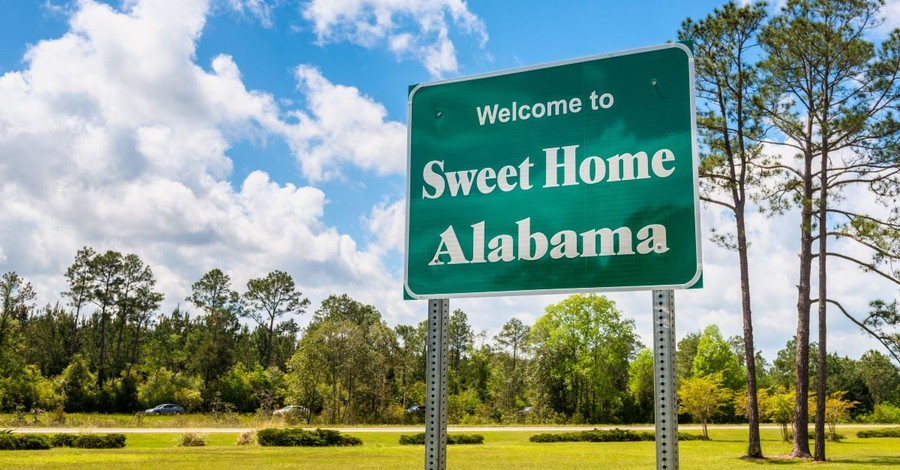 On Wednesday, Alabama Governor Kay Ivey signed a near-total abortion ban into law, effectively making it one of the most restrictive abortion bans in the nation. 
"To the bill's many supporters, this legislation stands as a powerful testament to Alabamians' deeply held belief that every life is precious and that every life is a sacred gift from God," Ivey said in a statement, according to USA Today. 
The bill makes abortion a felony punishable by up to 99 years in prison for any healthcare provider or doctor who performs the procedure. As Christian Headlines previously reported, Republican state Rep. Terri Collins sponsored the bill and acknowledged its radical nature. "It is meant to actually use some of the same language that is addressed in Roe v. Wade. So, hopefully, it just completely takes it all the way to the Supreme Court eventually to overturn." 
The ACLU and Planned Parenthood have already mounted their legal challenges. "We haven't lost a case in Alabama yet and we don't plan to start now," Staci Fox, president and CEO of Planned Parenthood Southeast said. "We will see Governor Ivey in court."
Catherine Glenn Foster, president of Americans United for Life, is in support of the ban. "Alabama has renewed the essential conversation about the meaning of justice and morality, one that starts with recognizing what abortion is: The extinguishing of a unique human life," she said in a statement, according to USA Today.
The ban does not include exceptions for rape or incest for fear that these special cases would "weaken its argument for fetal personhood," according to USA Today. Collins has said she would support these exceptions should Roe v. Wade be struck down. 
But, according to the Los Angeles Times, the Supreme Court's inactivity on an abortion case in Indiana might show that the justices are not keen to make a ruling. The Indiana case was put into place by then-Gov. Mike Pence and forbids abortions for a few reasons, including if the child is diagnosed with Down syndrome or another disability. It has never taken effect, and the justices have continued to delay a ruling.
Notre Dame Law professor Richard Garnett, who is opposed to the Roe v. Wade decision, thinks Alabama might be overstepping. "It is not clear that the current justices who have expressed doubts about the correctness of decisions like Roe … will want to take up a case that squarely presents the question of whether these decisions should be overruled," he said to the Los Angeles Times. "Instead, they might prefer to first consider less sweeping abortion regulations."
Televangelist and host of the 700 ClubPat Robertson agrees. "They want to challenge Roe v. Wade, but my humble view is that this is not the case that we want to bring to the Supreme Court because I think this will lose," he said on his show. "I think Alabama has gone too far. It's an extreme law."
The ban has sparked controversy for several women in Hollywood. Busy Philipps, actress and talk show host, has started an abortion campaign called #youknowme in order to bring the private conversations about abortion into the public, according to the Los Angeles Times. "1 in 4 women have had an abortion," she tweeted after the Alabama law was signed. "Many people think they don't know someone who has, but #youknowme. So let's do this: if you are also the 1 in 4, let's share it and start to end the shame. use #youknowme and share your truth."
In 2017, over 6,700 abortions were performed in Alabama, according to the Alabama Department of Public Health. Over 5,700 happened at or before 12 weeks of gestation.
Photo courtesy: Getty Images/Allard
---
---