Mikaela Mathews
| ChristianHeadlines.com Contributor
| Monday, April 8, 2019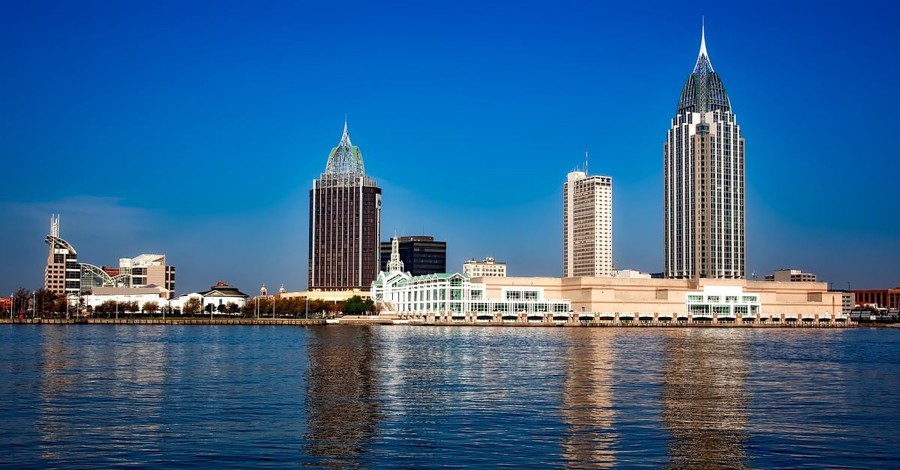 Strict anti-abortion laws have swept conservative states in the country and Alabama has just upped the ante. If passed, HB 314 and SB 211 would make performing an abortion a Class A felony, the most serious felony, punishable by up to 99 years in prison, according to AL.
Lawmakers anticipate challenges and lawsuits to the bill since it is unconstitutional. Their hope is to push the bill all the way to the Supreme Court. Rep. Terri Collins, the Republican representative who sponsored the bill, told AL, "It is meant to actually use some of the same language that is addressed in Roe vs. Wade. So, hopefully, it just completely takes it all the way to the Supreme Court eventually to overturn."
Over 60 representatives out of 105 in the Alabama House have co-sponsored the bill. It will go to the Senate the week of April 15.
Staci Fox, president and CEO of Planned Parenthood Southeast called the bills a "death sentence for women across the state." She also argued, "In a state that already suffers from a physician shortage, high rates of infant and maternal mortality, cervical cancer mortality, unintended pregnancy, teen births, rural health care crisis, and opioid addiction, our lawmakers should be focused on increasing access to care - not restricting it."
Tuscaloosa News reported this bill is more extreme than any of the other two dozen anti-abortion bills proposed in conservative states this year. The Guttmacher Institute, a reproductive health and rights advocacy group, have stated that the "extreme nature of this year's bills are unprecedented." Georgia and South Carolina have proposed similar bills, according to WND. 
The law would only punish doctors who perform abortions, not the women. It also allows abortions in case of serious harm or death to the mother. There is no exception for rape or incest.
During last year's mid-term elections, Alabama passed Amendment 2, which "provides constitutional rights to fertilized eggs and fetuses," according to Rolling Stone. In March, the state made headlines when the court gave an aborted fetus full legal rights, the first in the United States.
Senate Judiciary Committee and chairman Sen. Cam Ward is supportive of the bill, as long as taxpayers don't pay the price. Since Planned Parenthood and the American Civil Liberties Union plan on suing, Ward wants to include amendments to the bill to specify how legal expenses are paid. "I want some restrictions on where this money comes from," Ward said. "I want to make sure we're not just sending a message with a huge price tag to taxpayers."
In 2017, over 6,700 abortions were performed in Alabama, according to the Alabama Department of Public Health. Over 5,700 happened at or before 12 weeks of gestation. Current law bans abortion after 20 weeks of pregnancy.
Photo courtesy: Pixabay
---
---