Michael Foust
| ChristianHeadlines.com Contributor
| Tuesday, October 1, 2019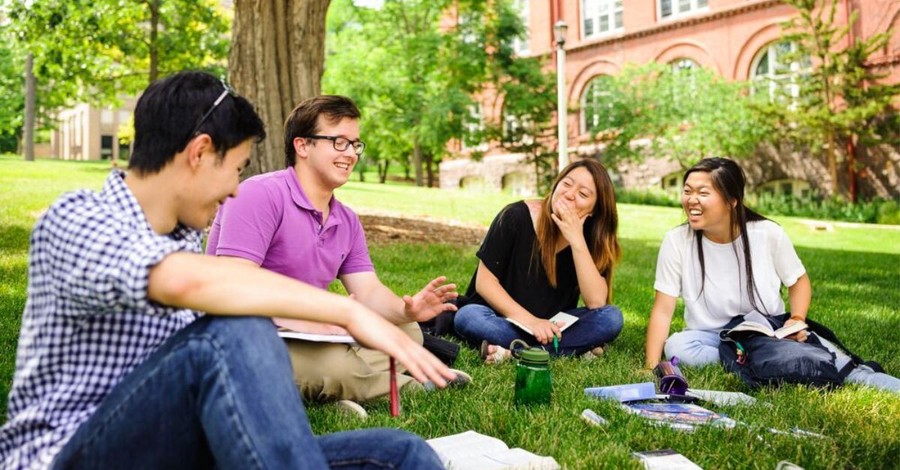 University of Iowa officials who booted a Christian club off campus can be held personally liable and forced to pay damages out of their own pockets because they failed to follow an earlier court decision, a federal judge ruled Friday. 
The ruling by U.S. District Judge Stephanie M. Rose – who was nominated by President Obama – could have an impact across the country, according to the Becket Fund for Religious Liberty, which filed the suit. 
The university was trying to prevent InterVarsity Christian Fellowship from requiring its leaders to share the group's beliefs. Such a requirement, Becket argued, could have led to a non-Christian leading InterVarsity.
At issue is a university requirement that groups affirm a human rights policy banning discrimination on the basis of religion, sexual orientation and gender identity, among other classes. 
"It's too bad it took twice for the University to learn its lesson," said Daniel Blomberg, senior counsel at Becket. "There was no excuse the first time for squashing students' First Amendment rights. University officials nationwide should now take note that religious discrimination will hit them in the pocketbook."
The controversy began in 2017 when the University of Iowa kicked another group – Business Leaders in Christ – off campus because its statement of faith required leaders to uphold biblical teachings on sexuality. 
Becket filed suit on behalf of Business Leaders in Christ, and Rose ruled in favor of the group. In that ruling, Rose noted the university gave exemptions to multiple groups on campus, including fraternities and sororities, while failing to do the same for religious organizations. 
The University of Iowa kicked InterVarsity off campus for similar reasons, despite Rose's earlier decision. InterVarsity allows all students to be members but requires its leaders to share its Christian faith.
In her decision Friday, Rose expressed surprise that the university targeted InterVarsity even after she ruled in favor of Business Leaders in Christ. 
"The Court does not know how a reasonable person could have concluded this was acceptable, as it plainly constitutes the same selective application" that was found problematic in a 2018 order, Rose wrote. 
Rose ruled that the university "may not enforce" its Human Rights Policy "against InterVarsity based on the content of InterVarsity's leadership selection policies." But Rose then went further, ruling that a university vice president and other officers could be held personally liable and forced to pay damages out of pocket.
The university had "limited InterVarsity's access to campus, froze its bank account, shut down its website, and advertised that it was 'defunct' for lack of student interest," Becket noted. The group "suffered its sharpest membership decline in over twenty years," Becket said.
InterVarsity expressed gratitude in the ruling. 
"We must have leaders who share our faith," said Greg Jao, director of external relations at InterVarsity Christian Fellowship/USA. "No group – religious or secular – could survive with leaders who reject its values. We're grateful the court has stopped the University's religious discrimination, and we look forward to continuing our ministry on campus for years to come."
Related:
Federal Court Rules Christian Student Group Cannot Be Removed from University for Biblical View on Marriage
'God Won': Georgia School OKs Prayer at Football Games, Despite Atheist Complaints
Judge Bans Prayer, Religious Music at Graduations Following Atheist Suit
VA Hospitals to Allow Bible Displays, Distribution under New Policy
'The Cross Does not Offend the Constitution' – Supreme Court Upholds WWI Memorial
Michael Foust is a freelance writer. Visit his blog, MichaelFoust.com.
Photo courtesy: Becket Law
---
---